Various iterations on the Dropbox Plans page
3 Shots + 2 Attachments
More
May 02, 2018
When Dropbox rebranded late last year, our Plans page got a complete makeover. After launch, we soon noticed a drop in several key metrics. We reverted to the previous version of /plans, and swiftly got to work. My team and I studied th...
October 17, 2017
We've redesigned our Plans page. Separate tabs for Individual and Team plans have made space for the newest Dropbox plan, Professional. It's now also responsive! Check it out at dropbox.com/plans.
1 Attachment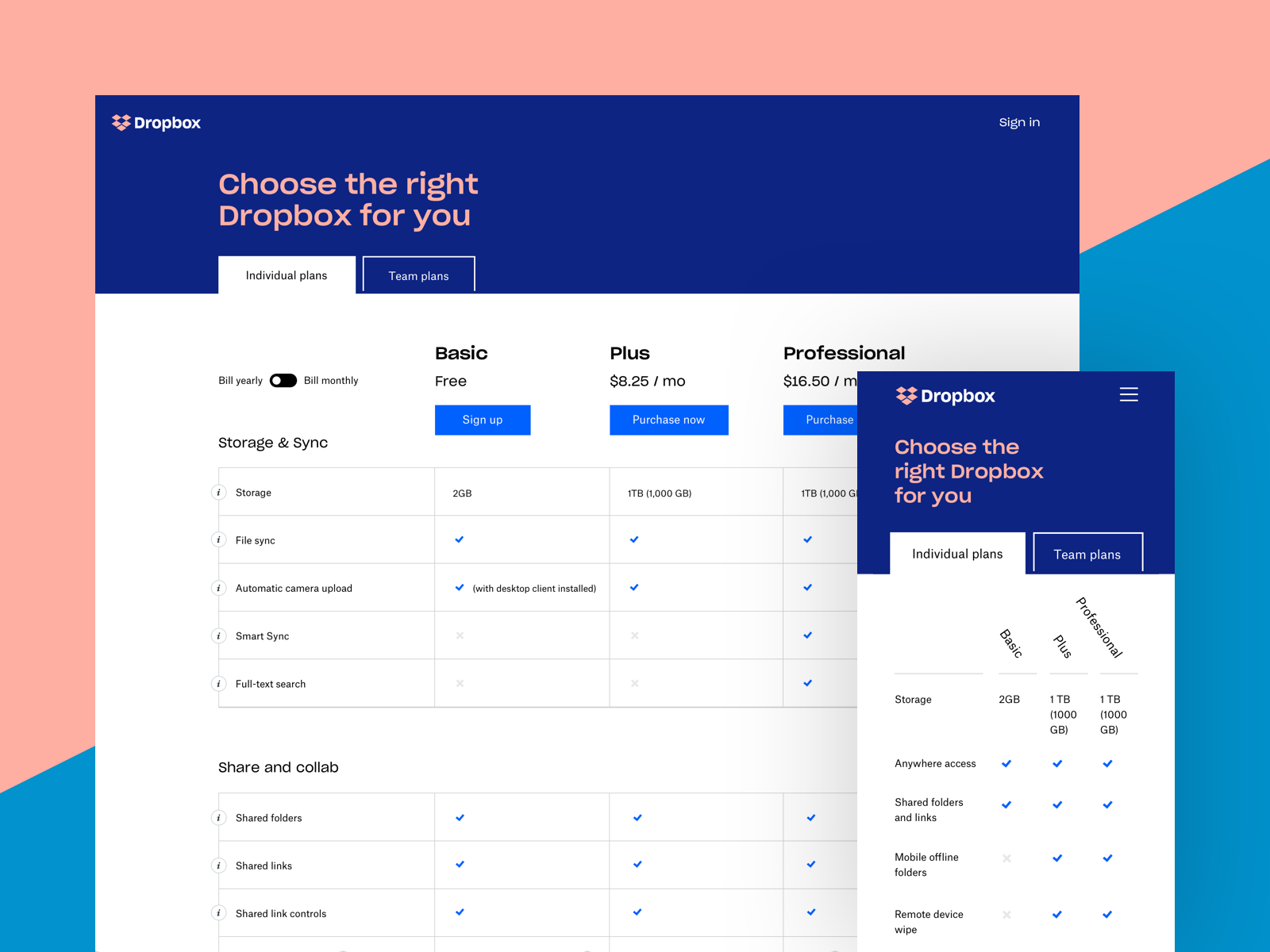 June 22, 2017
A refresh of our plans page, to help clarify hierarchy, and highlight the difference between Plus (an individual plan) and our other team plans.
1 Attachment