Nelicomm is a customer support for business around the world. The idea comes after an increasing demand in customer service product landing page.
3 Shots + 3 Attachments
More
April 27, 2017
Today, i want to share you the pricing page of Nelicomm. The target is for people to choose the most popular deals in Nelicomm. I also name the pricing plan with a super-heroish name. . Nelicomm - A customer support landing page
1 Attachment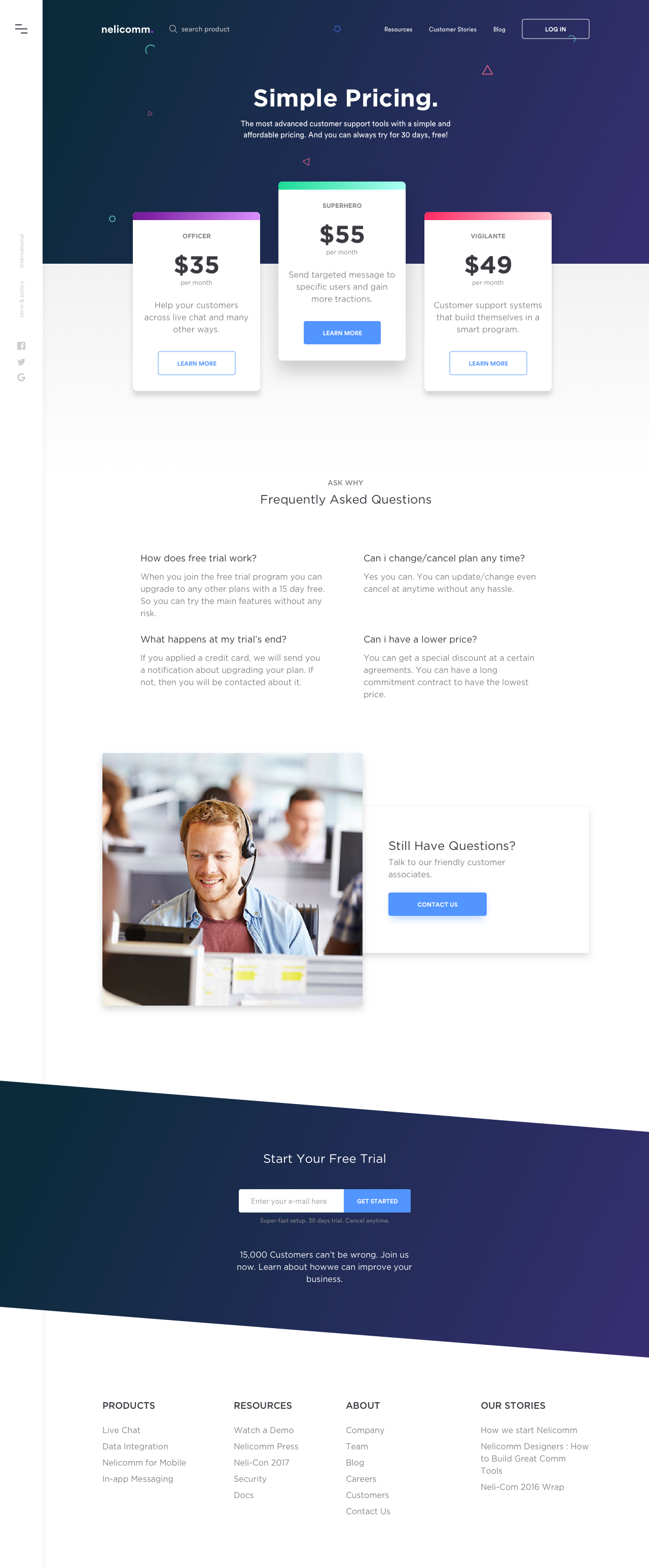 April 25, 2017
This is the full landing page design of Nelicomm, a customer support tool that will rivals zendesk and intercom (lol). I always like to works on real copy on my design. Whenever possible i must put best copy that i can do. Forget the l...
1 Attachment

April 23, 2017
Hi guys! I am now working on my side project called "Nelicomm". Basically it is a B2B apps that connect you and customers in a better way. Stay tune for more! Dont forget to follow me on : INSTAGRAM | BEHANCE
1 Attachment