Just a site dedicate to give you the best deals on any product!
3 Shots + 2 Attachments
pigit.com.ar
More
February 24, 2014
the footer illustration!
1 Attachment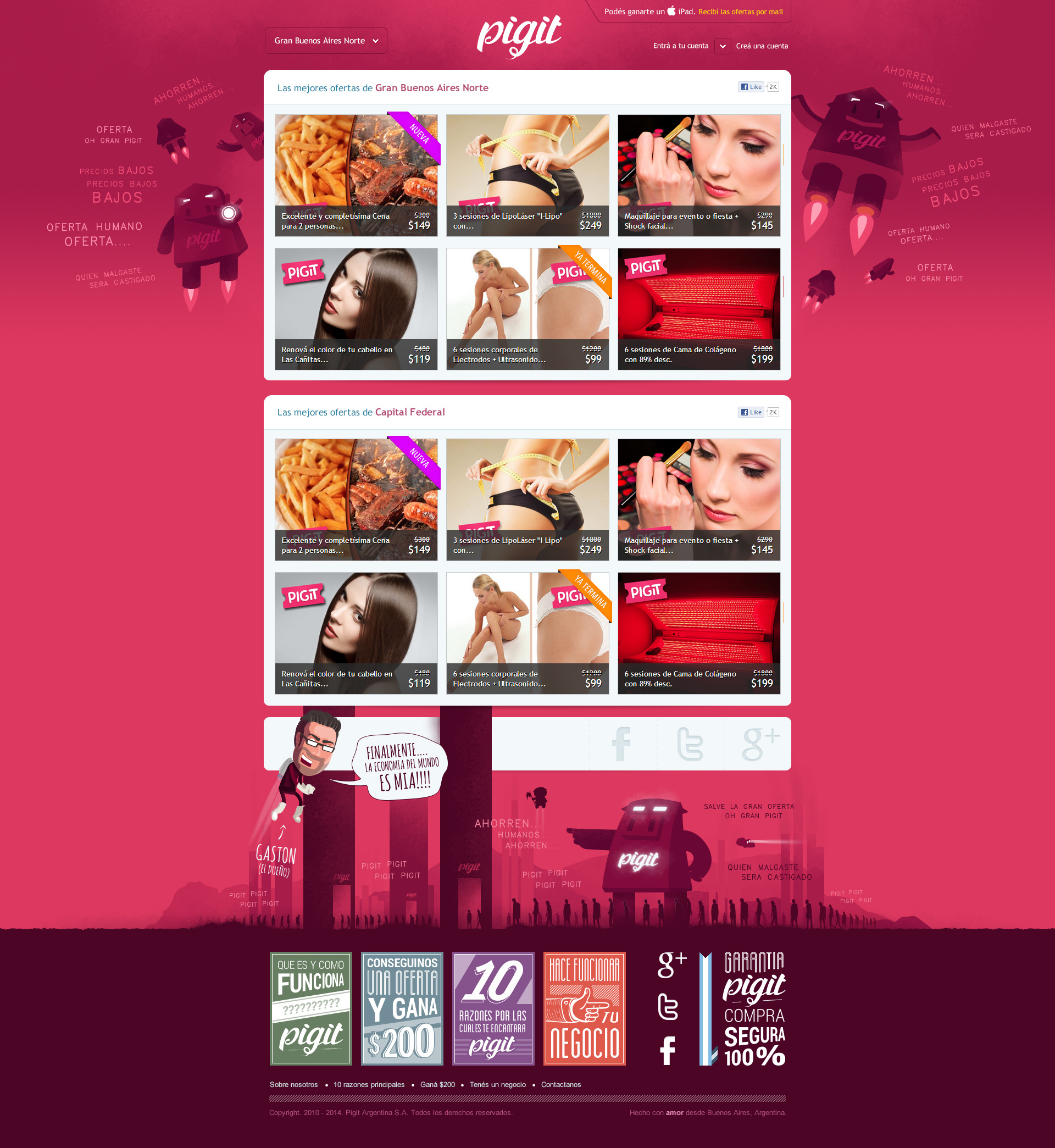 February 24, 2014
Well, pigit is a project i did 2 years ago. The concept was that the ceo and his army of space pigs came to the earth to change the way economic works... right now on the online site you can see the war between humans and pigs... well, w...
1 Attachment