Iot Application
3 Shots + 3 Attachments
More
March 07, 2018
Hi there! Continuing with this series here! This is an activity screen where users can see the activity (of course 😅) of their objects. If you like it don't forget to follow me and Citrusbyte! Thanks and till the next one! Made at @Cit...
1 Attachment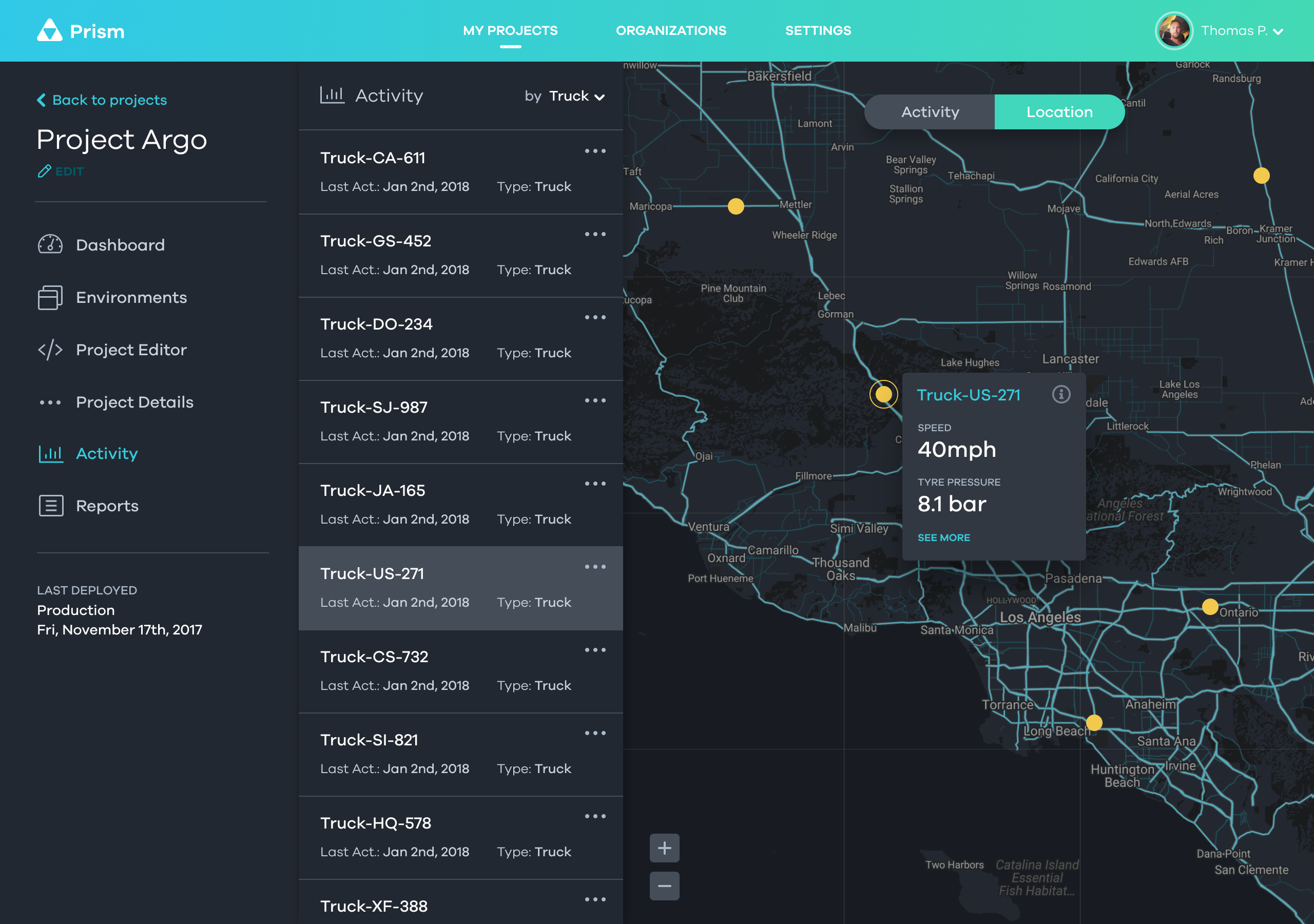 December 13, 2017
Hi there! This is a dashboard that handles devices and their transactions in time for an IoT Platform. If you saw the previous shot you know where is this coming from! If not don't forget to check out our profile! :) Made at @Citrusbyte.
1 Attachment
November 29, 2017
Hey guys! This is a new one! This is a web app that handles IoT devices and has the ability to code your own code for those devices. This particular screen shows how environments are handled from within the app. Hope you like it! 🙃 Made...
1 Attachment