This is a portfolio website and branding project I am working on for an interior designer and crafter.
2 Shots + 1 Attachment
andreagardiner.com
More
May 29, 2013
A responsive portfolio website in the works for Andrea Gardiner. No footer yet, but I would love to get some feedback on the design before cleaning it up and refining it. View the full mock here. Thanks @ Christoffer Jensen for making hi...
1 Attachment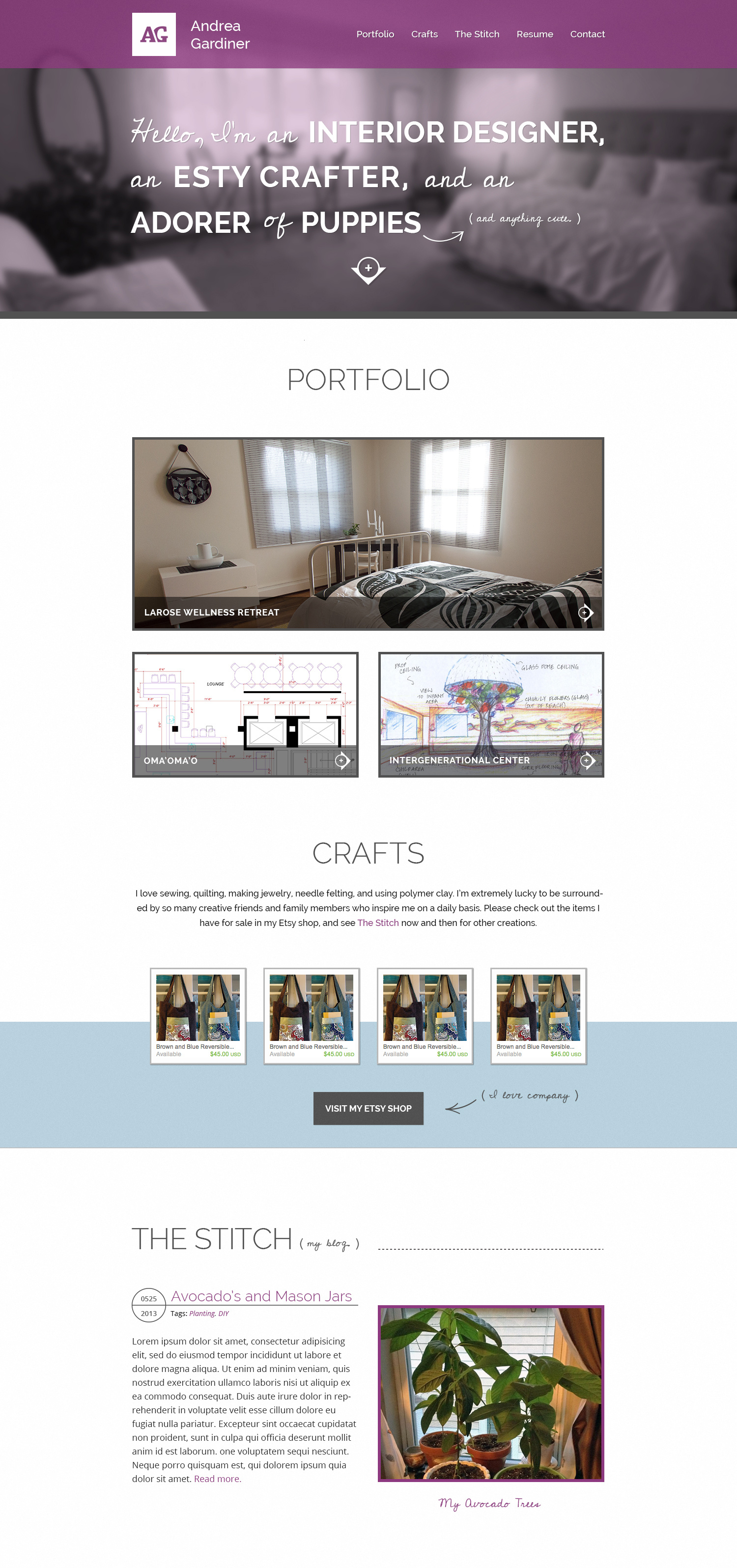 May 28, 2013
A simple logo mark for my fiancée.