3 Shots + 1 Attachment
More
October 22, 2013
Back end UI for a floorplan builder. We know. We live dangerously. *Peep the attached full view.
1 Attachment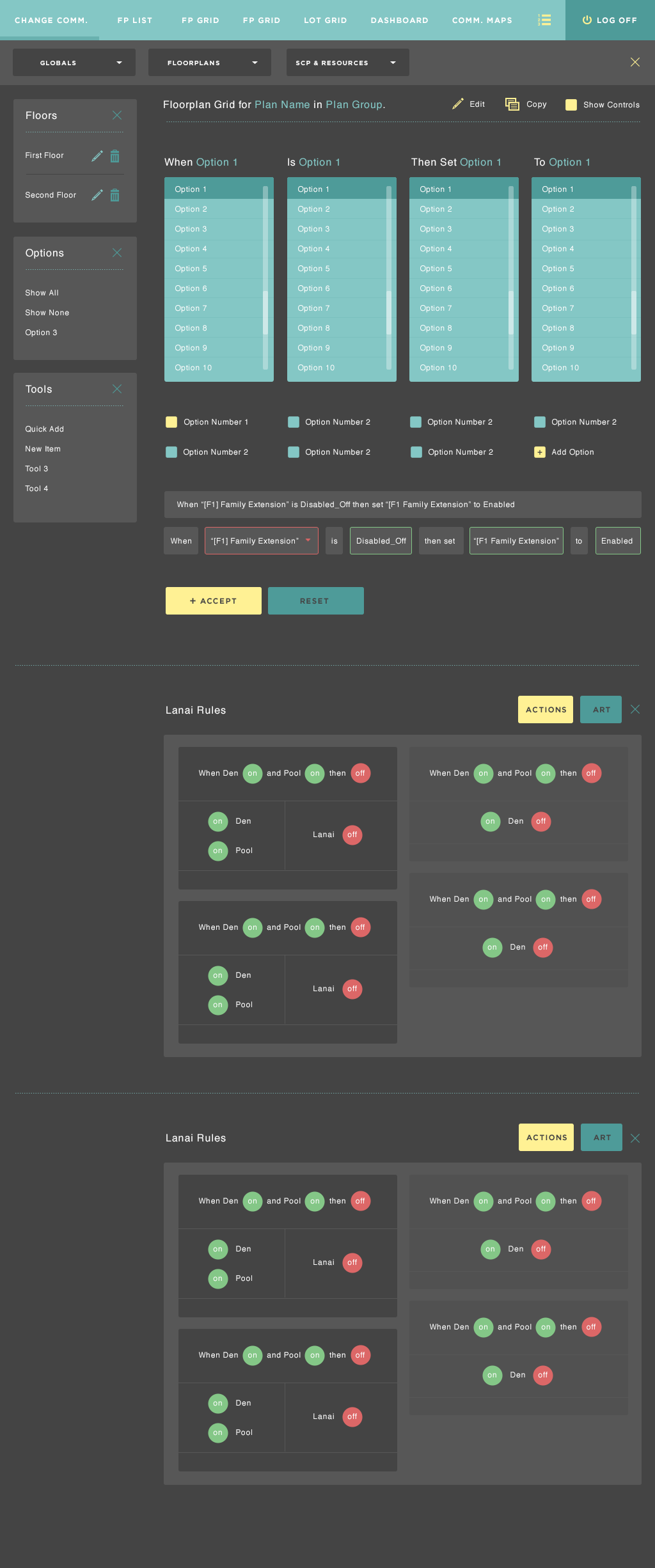 September 26, 2013
iPad welcome screen UI for a national Home Builder's sales center presentation.
August 30, 2013
UI mock up of a SCP (Sales Center Presentation) for a national home-builder. *Best viewed in 2x view.