Conceptual work I'm doing for fun based on an app to unify the eco-system of on-demand content from cable service providers.
3 Shots + 3 Attachments
More
March 13, 2015
One more shot showcasing player controls and a minimized player allowing the viewer to continue creating a Watch List, sharing episodes, etc. without having to disconnect from the main content. You can get a better view of the contolle...
1 Attachment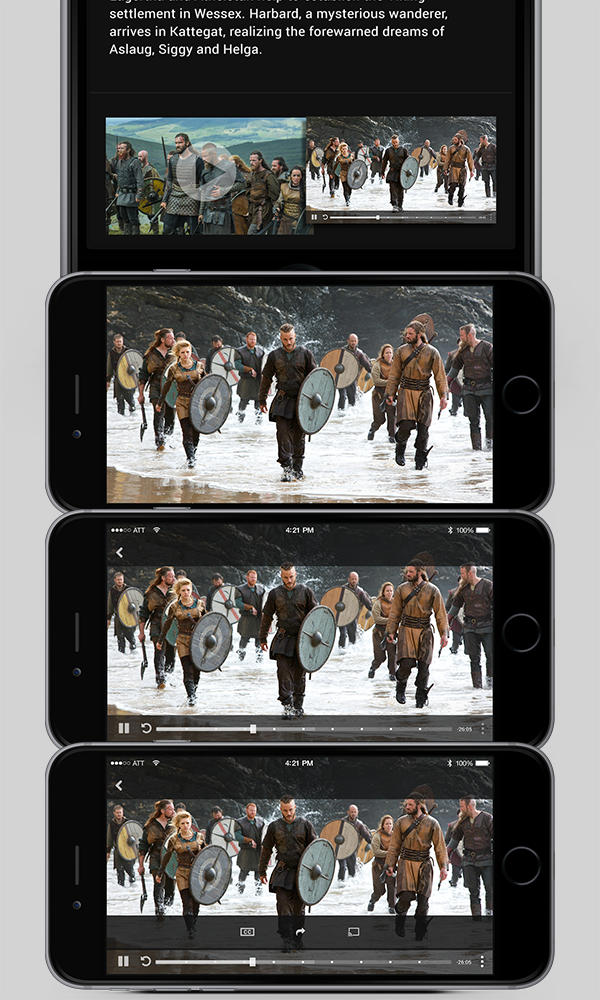 March 07, 2015
Second shot of my UI conceptual work. Here I show my version of a viewing queue. The attachment shows the navigation path allowing a viewer to get to their "Watch List."
1 Attachment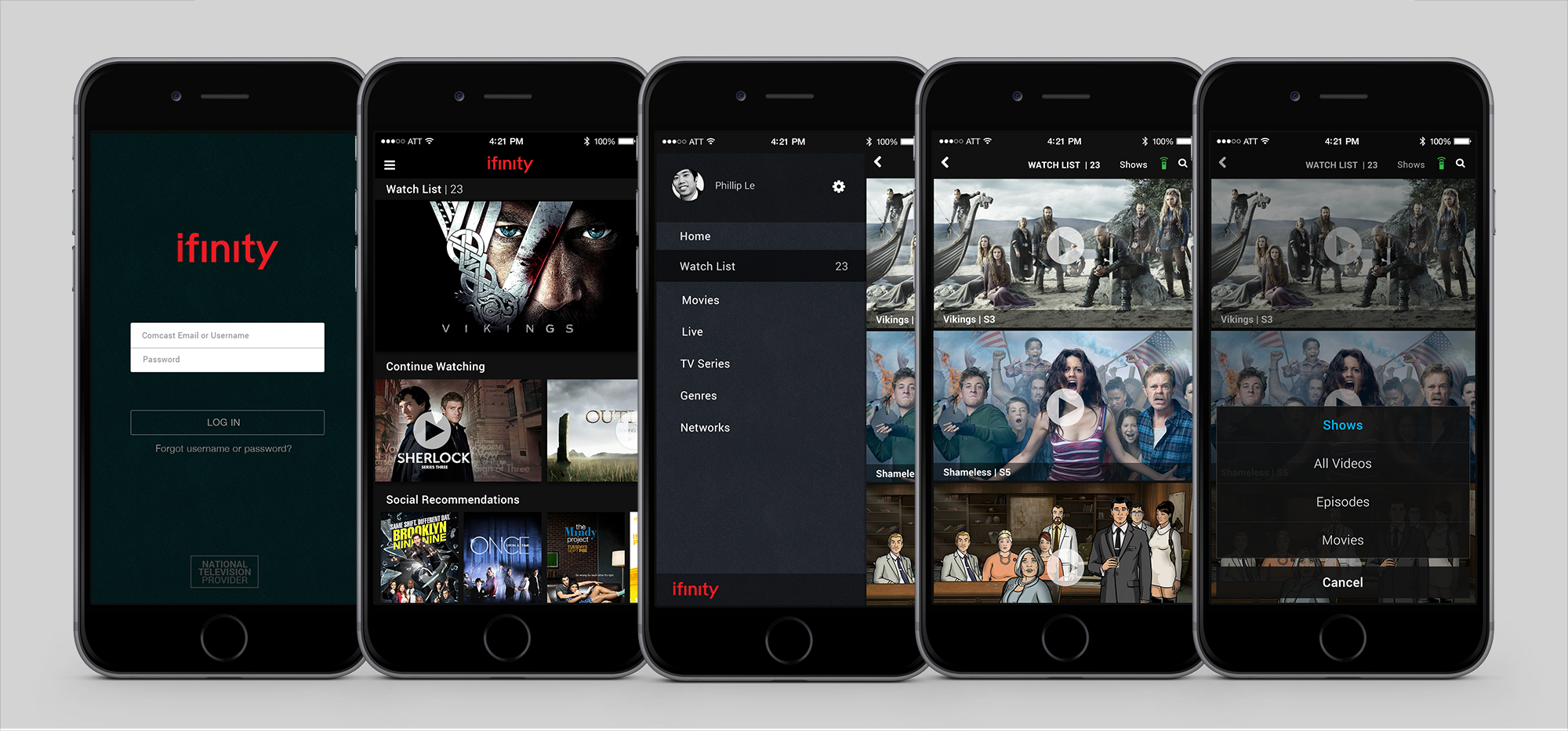 March 05, 2015
First screenshot to conceptual work I'm doing for fun. Designing the UI for an app unifying the Xfinity eco-system. Of course, I chose my favorite shows to highlight the UI. "Shield wall!"
1 Attachment