A Shopify based website design and build for a boutique Marlborough, New Zealand vineyard – The Wrekin!
3 Shots + 3 Attachments
wrekin.co.nz
More
January 21, 2018
Currently working on this custom Shopify theme for a boutique winery in little old New Zealand! I was loving using tiny bottle icons to communicate the number of bottles per case!
1 Attachment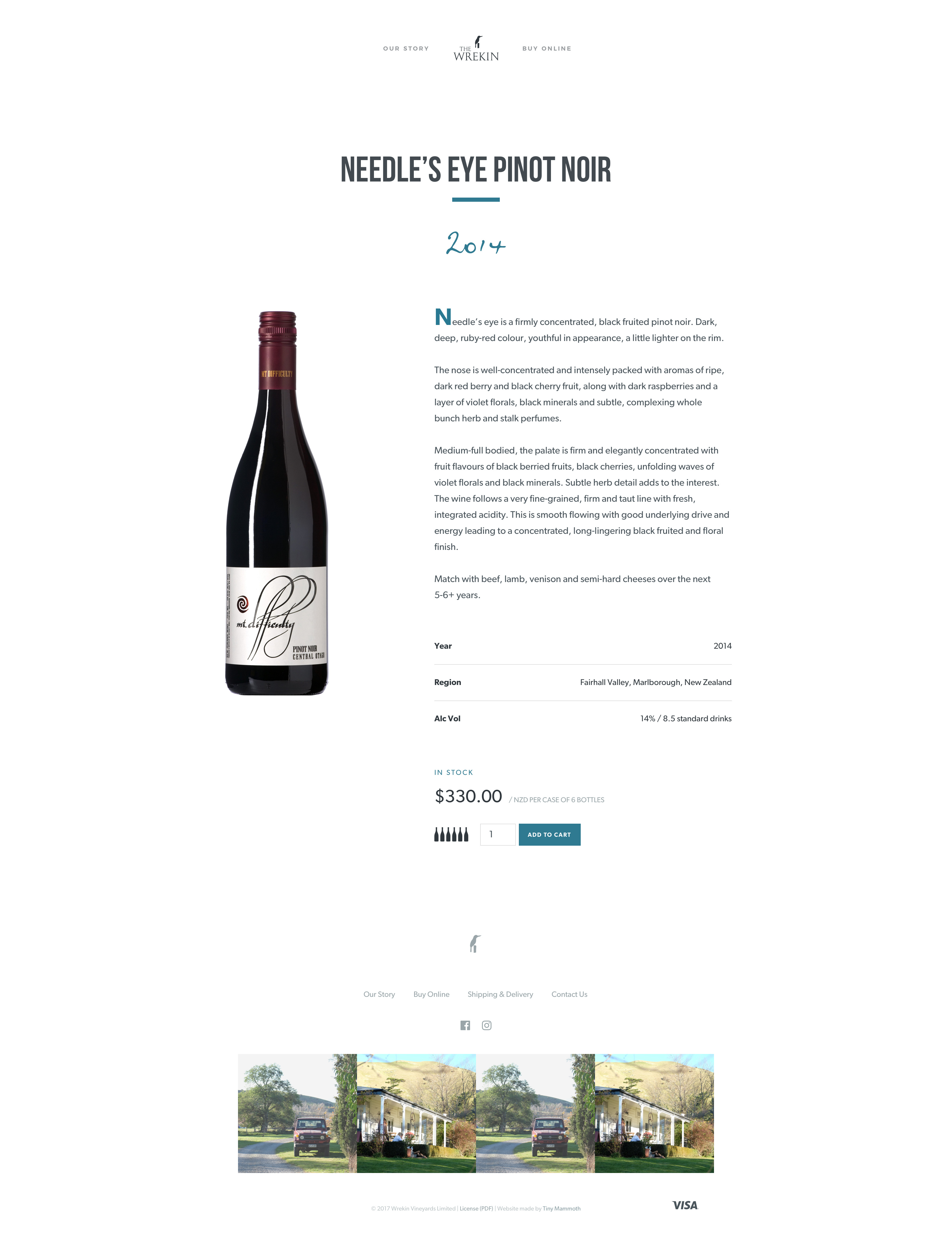 January 21, 2018
Another screen from a project I'm working on at the moment. All websites that sell alcohol online in New Zealand must check the visitors age – I decided to have a little fun with the wording!
1 Attachment
January 21, 2018
Just a little something I'm working on at the moment for a local vineyard here in New Zealand, woop! All original photography too 😄
1 Attachment