Helping the world to create memorable and unforgettable weddings.
2 Shots + 1 Attachment
More
September 24, 2018
Momento is a platform for wedding planners and couples to help them plan their weddings in a smooth and easy experience. This modal is for adding the wedding budget which is one of the first actions that the user takes.
1 Attachment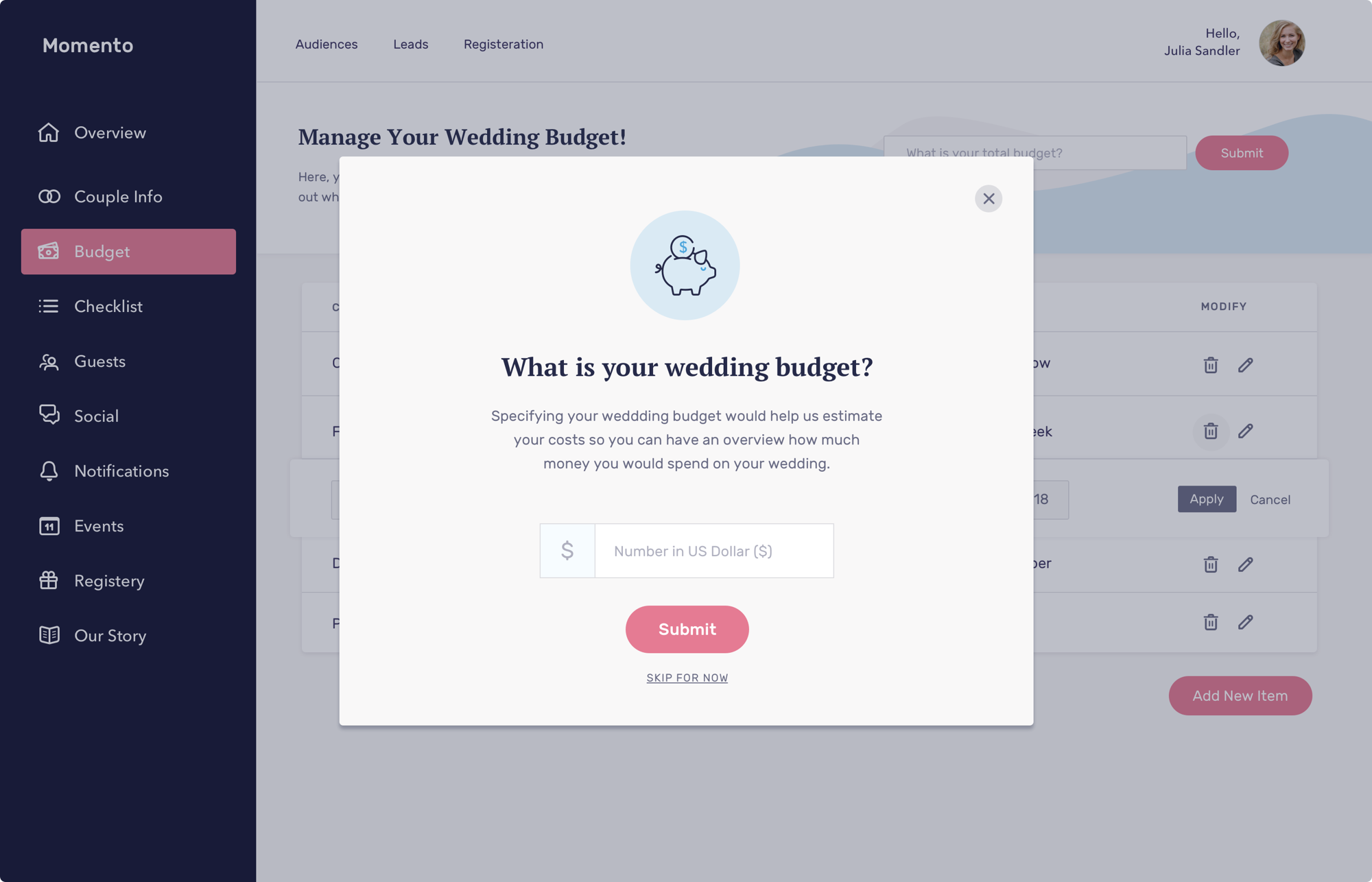 September 17, 2018
About 8 months ago, I worked with a small startup based in San Diego called Momento and I helped them design their product. I'll share more shots and information about this project but for now here are some of the wireframes I created wh...