Customer engagement that flows.
3 Shots + 3 Attachments
More
August 31, 2018
This shot is from an ongoing project with an Australian company, Transformd, which helps businesses gather data from their customers through engaging customer experiences. This dashboard is to display information about the user and how ...
1 Attachment
August 11, 2018
Here is another shot from the project I'm working on. This is the analytics dashboard, essentially, we wanted the user to grasp as much information as he/she can from the first look.
1 Attachment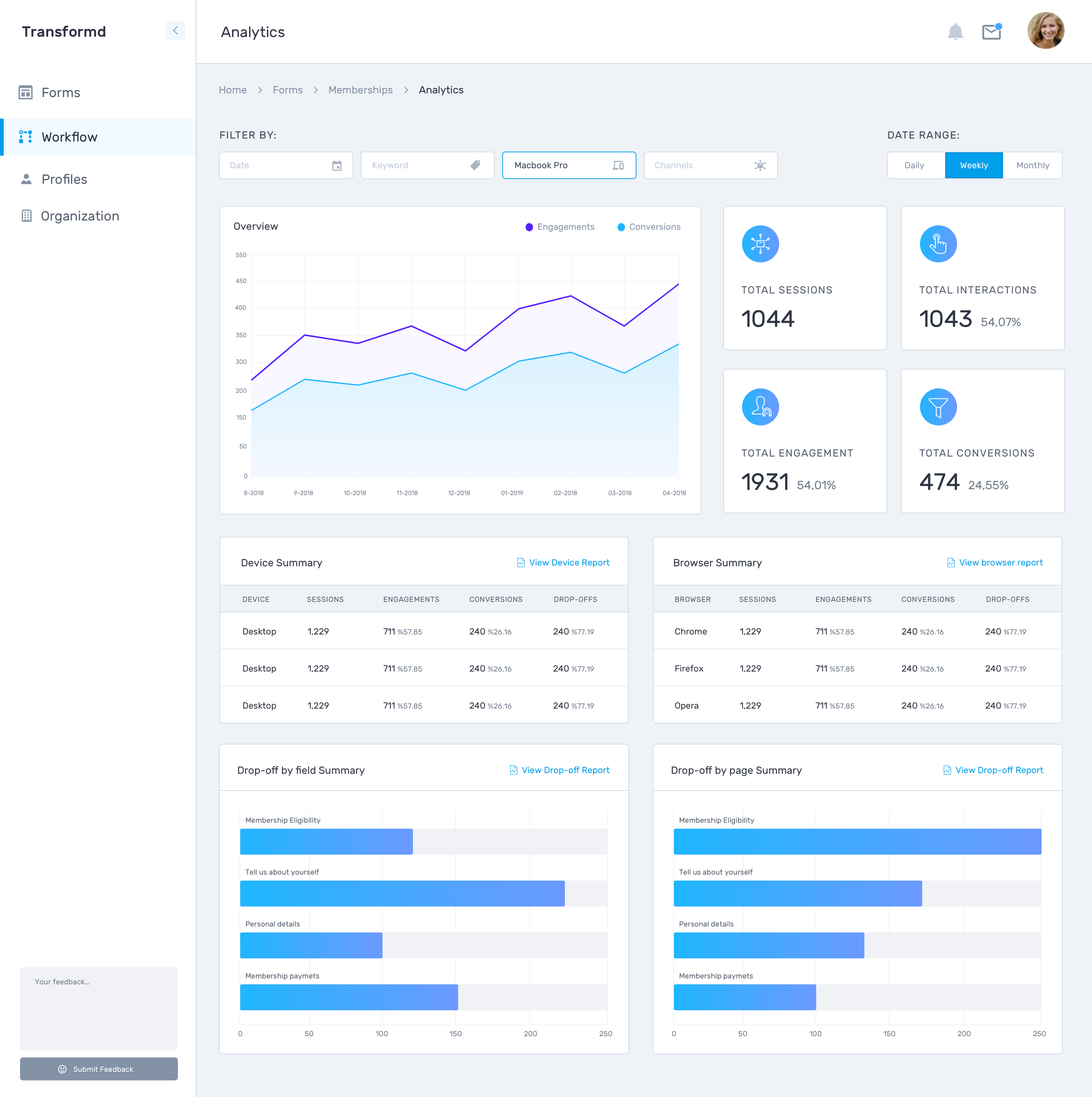 August 08, 2018
This is the membership dashboard from a project I'm working on. Despite its complexity, I tried to make the overall design as clean as possible.
1 Attachment