Playstudios is the game development company based in Fan Francisco Bay Area.
3 Shots + 5 Attachments
More
October 28, 2015
Hey guys! Wanted to share the Landing page for the Palystudios store. All images I used are real products presented on the site, so sorry sorry, no hipster landscapes and kittens this time. Realpixels are attached. Cheers! ----------...
1 Attachment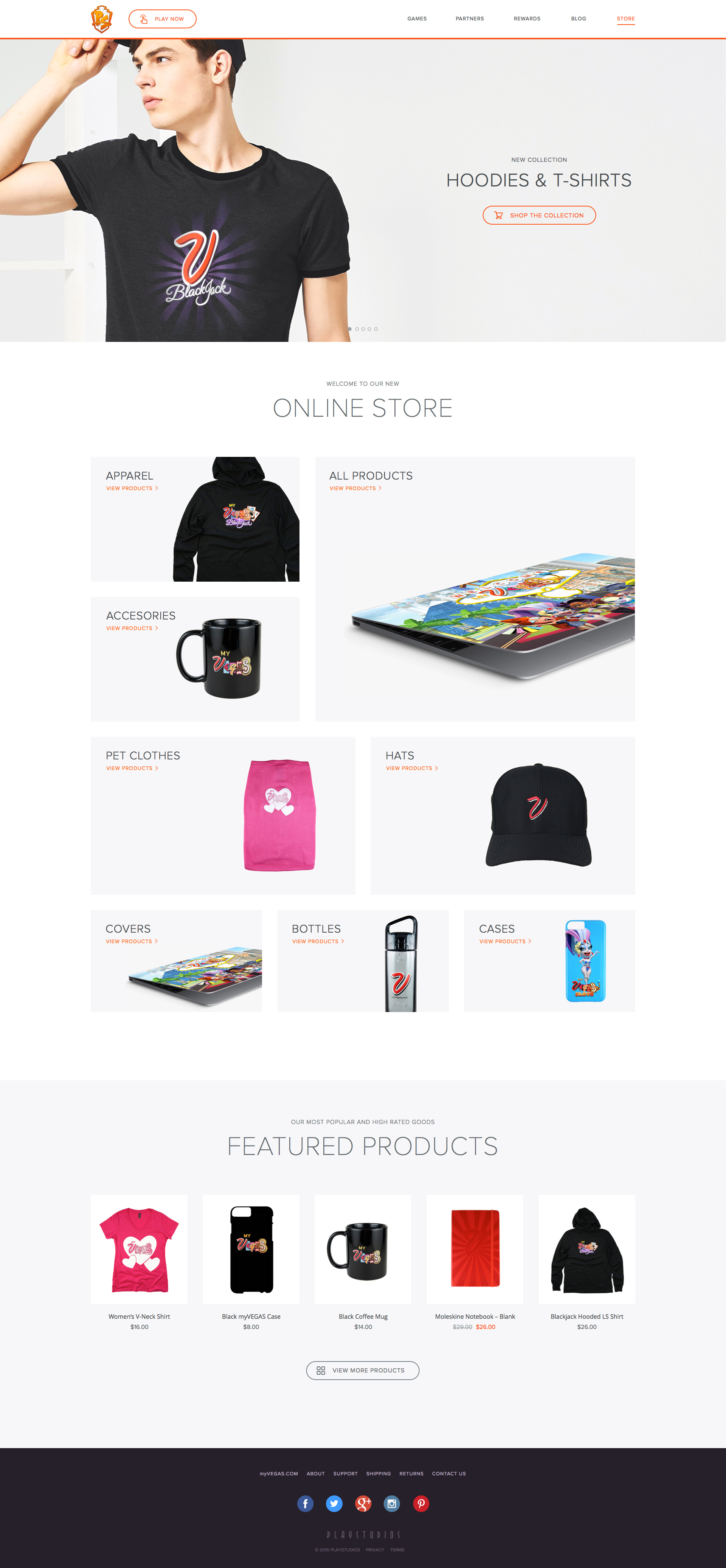 October 19, 2015
Have a great start of the week everyone! Wanted to show you guys the the "quick view" I'm designing for the Playstudios online store, making it as simple as possible and balancing the company's brand color palette. Interested in your...
1 Attachment