Website design and development for professional musician and beatmaker.
3 Shots + 2 Attachments
More
June 03, 2016
Greetings! We want to share with you a horizontal scroll on musician website. Project will be ready soon. We wish a great weekend for everyone! Follow us on: Facebook | Twitter | Instagram
April 26, 2016
Dribbblers! Rainy day in Dnipropetrovsk is a great time to publish new shot. So here is music player which is a part of his personal website. Have a nice day, guys!
1 Attachment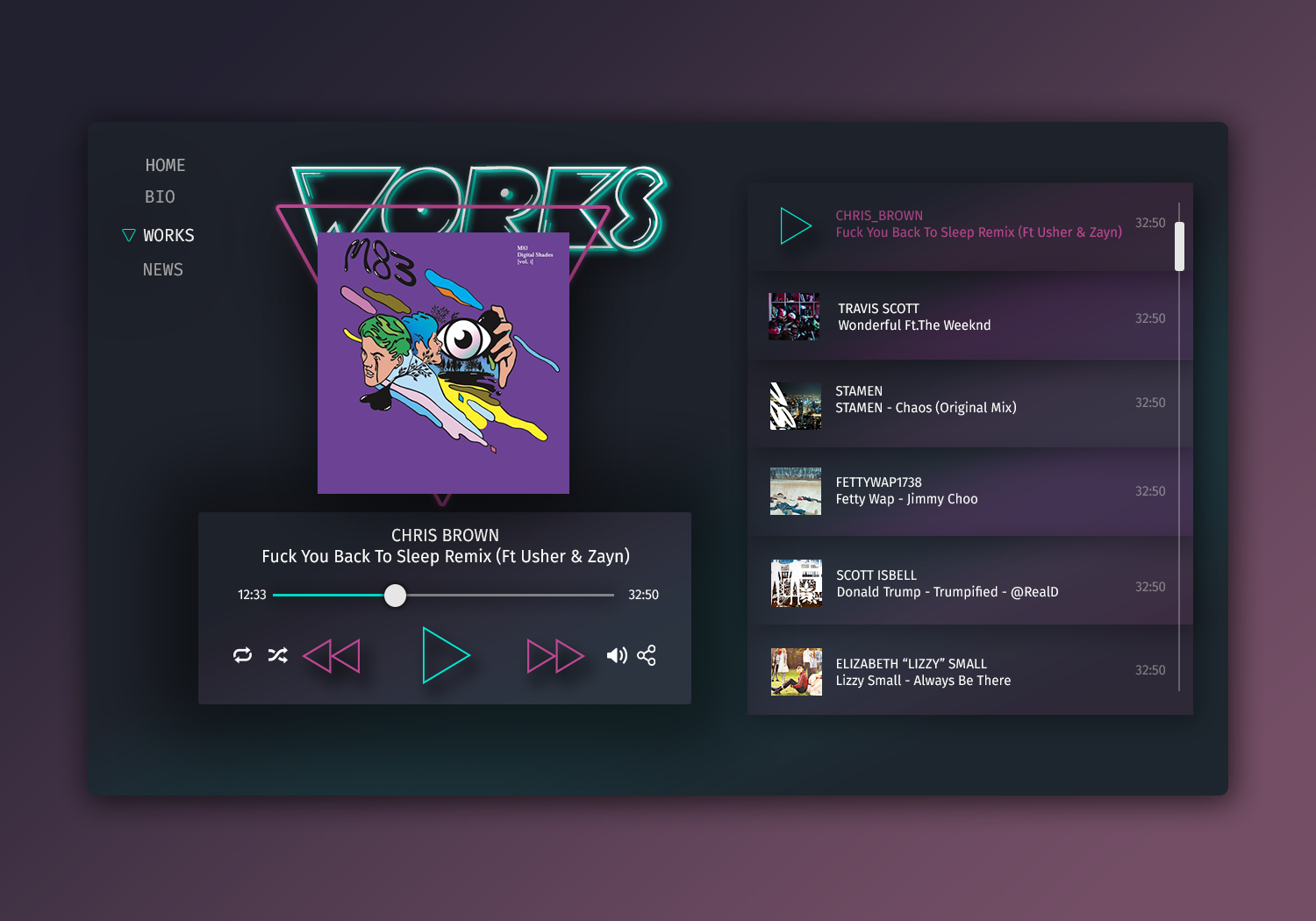 April 11, 2016
Hi! Today I want share with you guys a new 404 page shot. Hope you enjoy. This page will belong to musician.
1 Attachment