A series of dark humor instructional books that depict how to do the worst possible thing in every scenario.
3 Shots + 4 Attachments
comixology.com/Cartoon-Guidebook-...
More
November 26, 2013
The final inking for the volume 3 wrap around cover to "The Cartoon Guidebook to Absolute Failure". The printed edition will be in full color, but my part of the process is complete for now. Speaking of which you can find the first vol...
1 Attachment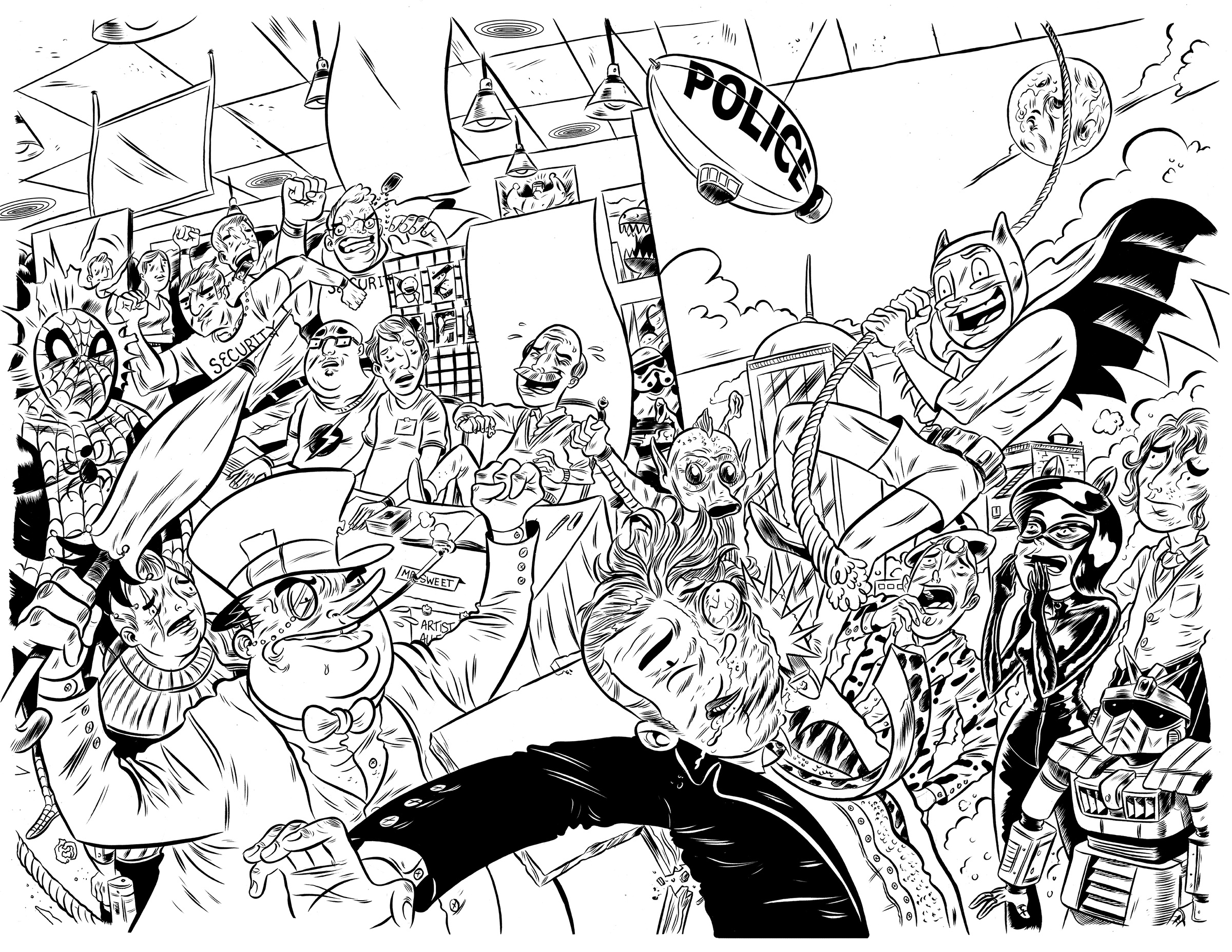 November 20, 2013
The full sketch for the wrap around cover to the Volume 3 cover of The Cartoon Guidebook to Failure book series that I've been working on for the past 6 months. Since the entire concept is about parodying pop culture we decided to show a...
1 Attachment