Perfect Channel is the leading supplier of enterprise auction technology and associated data driven business intelligence.
3 Shots + 4 Attachments
More
February 16, 2016
Perfect Exchange is an enterprise-level auction and online trading platform. I've designed this landing page in a few hours so we can have something online to help sales department have a point of reference, until the new website is rea...
1 Attachment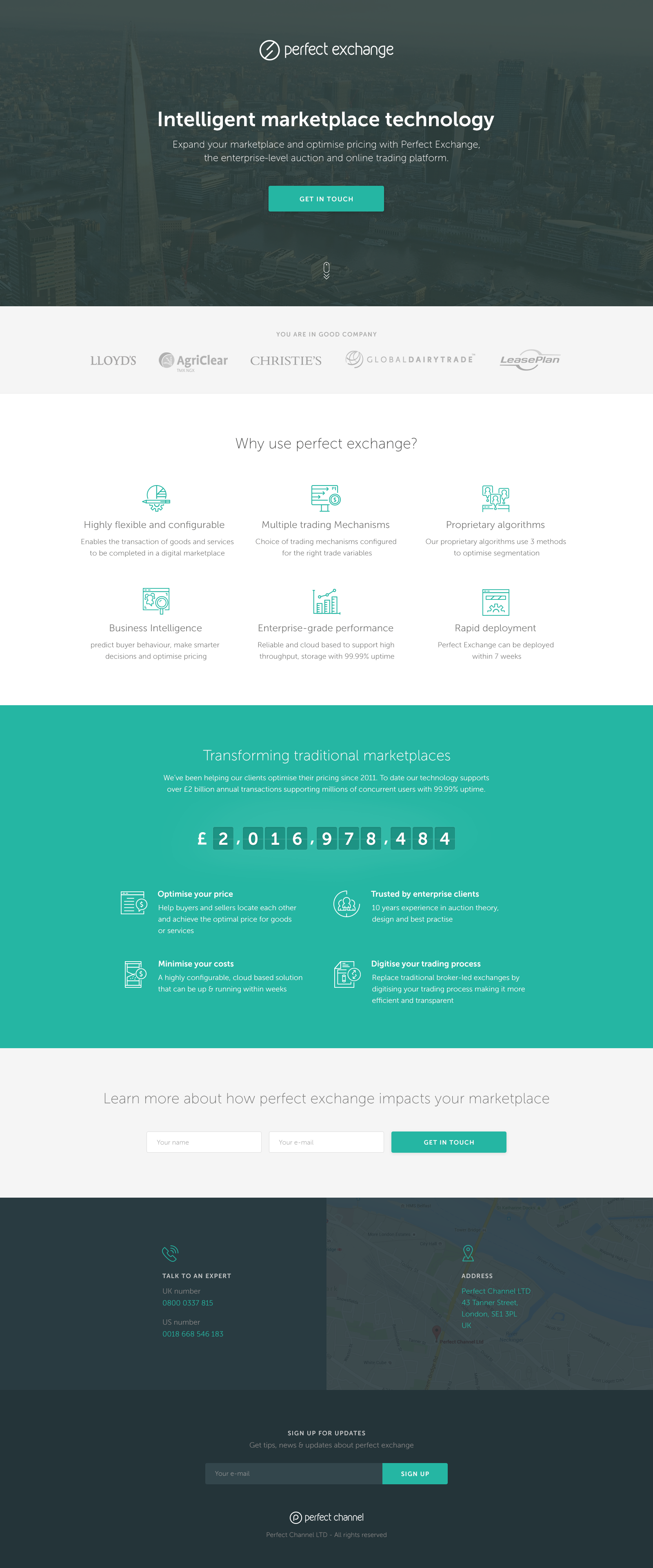 February 11, 2016
Perfect Insight is an intelligent analytics platform for enterprise-grade marketplaces. I designed this landing page in a day so we have something online until we have the final website. After we discussed about what type of users ar...
1 Attachment