This is my final project for my exam at The School of Visual Communication in Haderslev Denmark.
2 Shots + 2 Attachments
More
May 22, 2012
A spread about wich movies you can see at the festival.
1 Attachment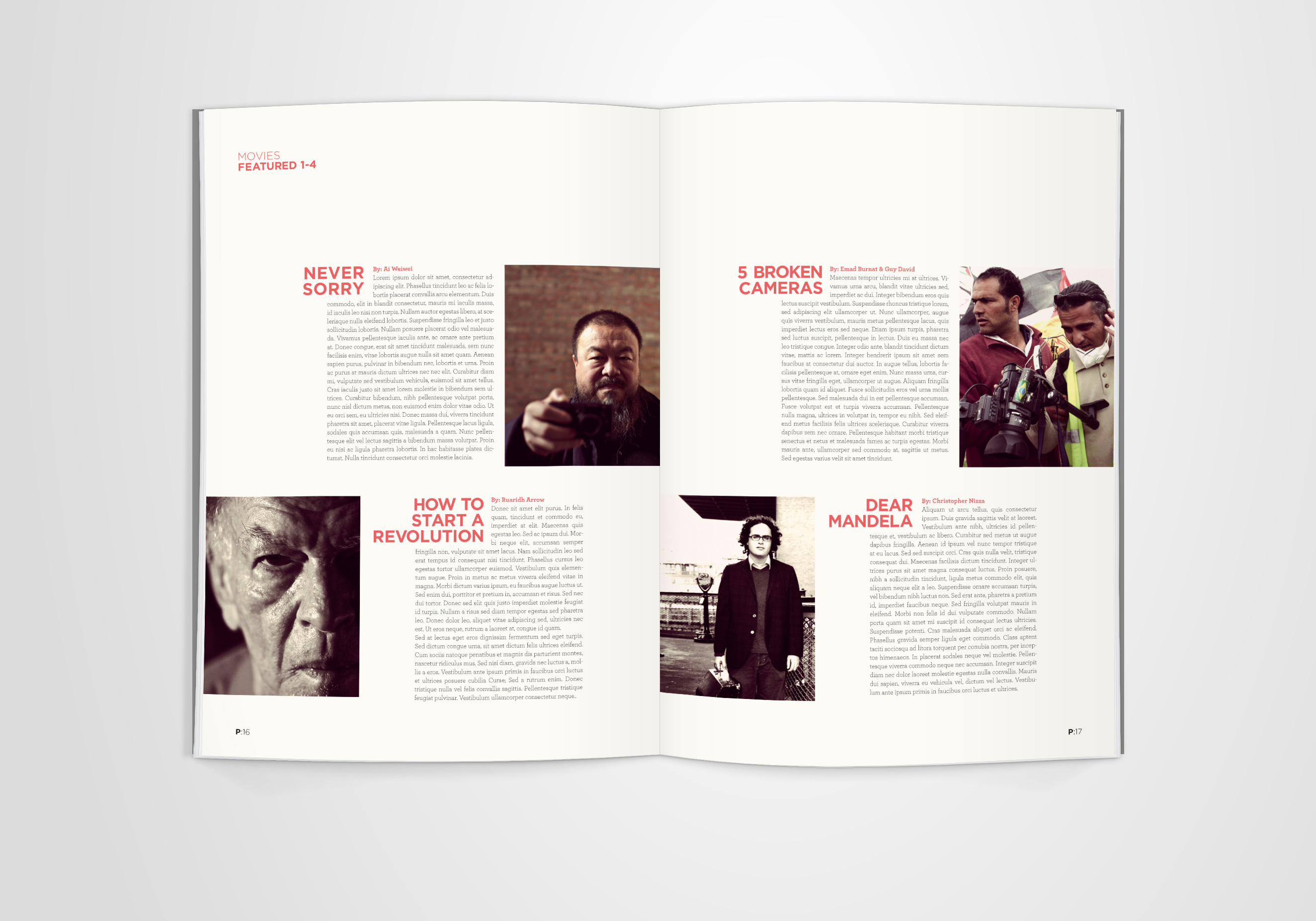 May 22, 2012
This is the final logo i made for my BA project.
1 Attachment