3 Shots + 3 Attachments
More
April 01, 2019
Screens from a recent VR app I was working on. You are able to log in, select facilities and get information about them before putting the app into a Google Daydream headset and continuing the VR experience inside. Once you finish you c...
1 Attachment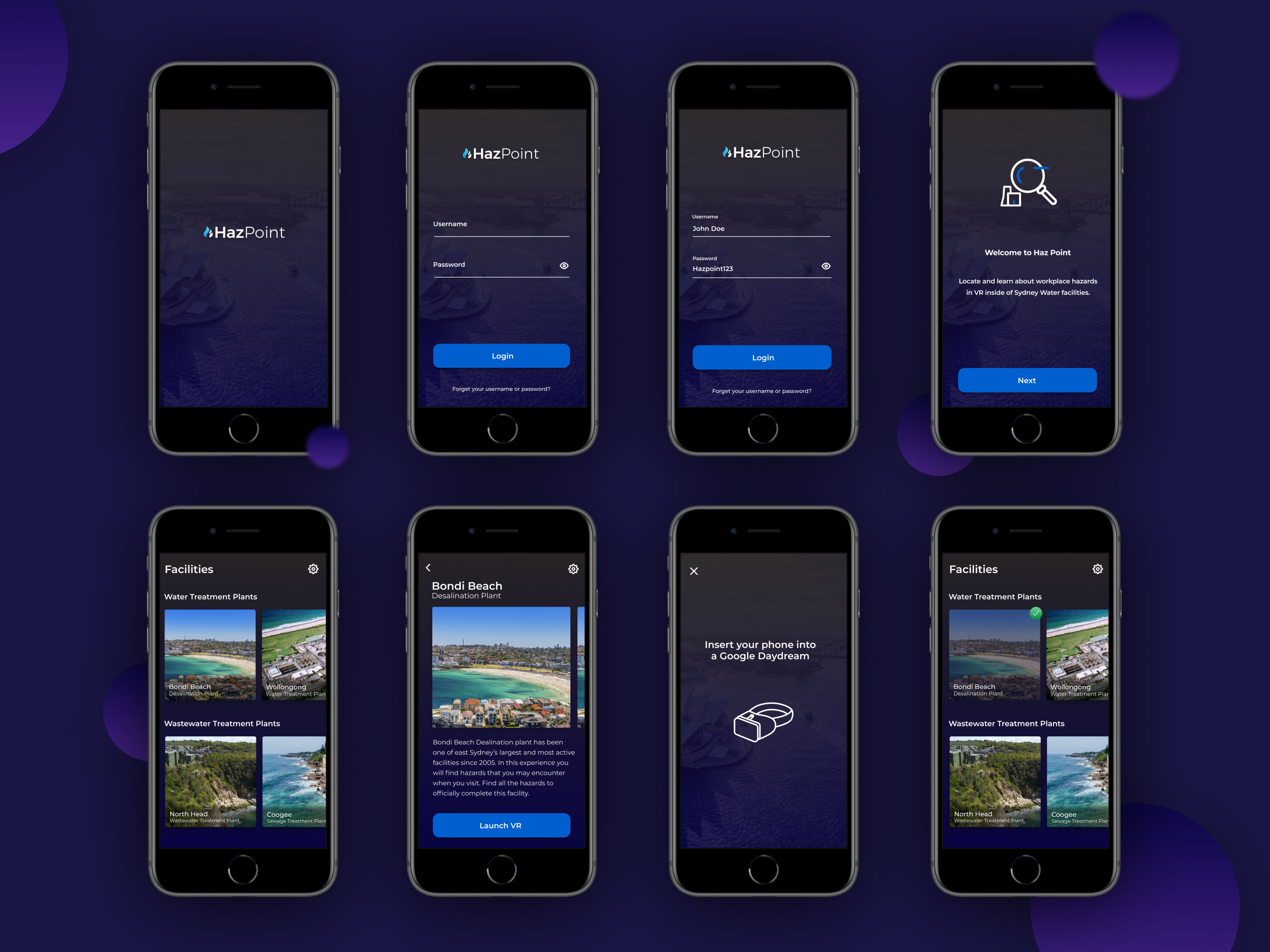 March 31, 2019
Userflows for a VR application. This shows and explains each screen in the experience along with the interactions and details. These are great to create to show everyone in the team how everything links together and works as a whole pr...
1 Attachment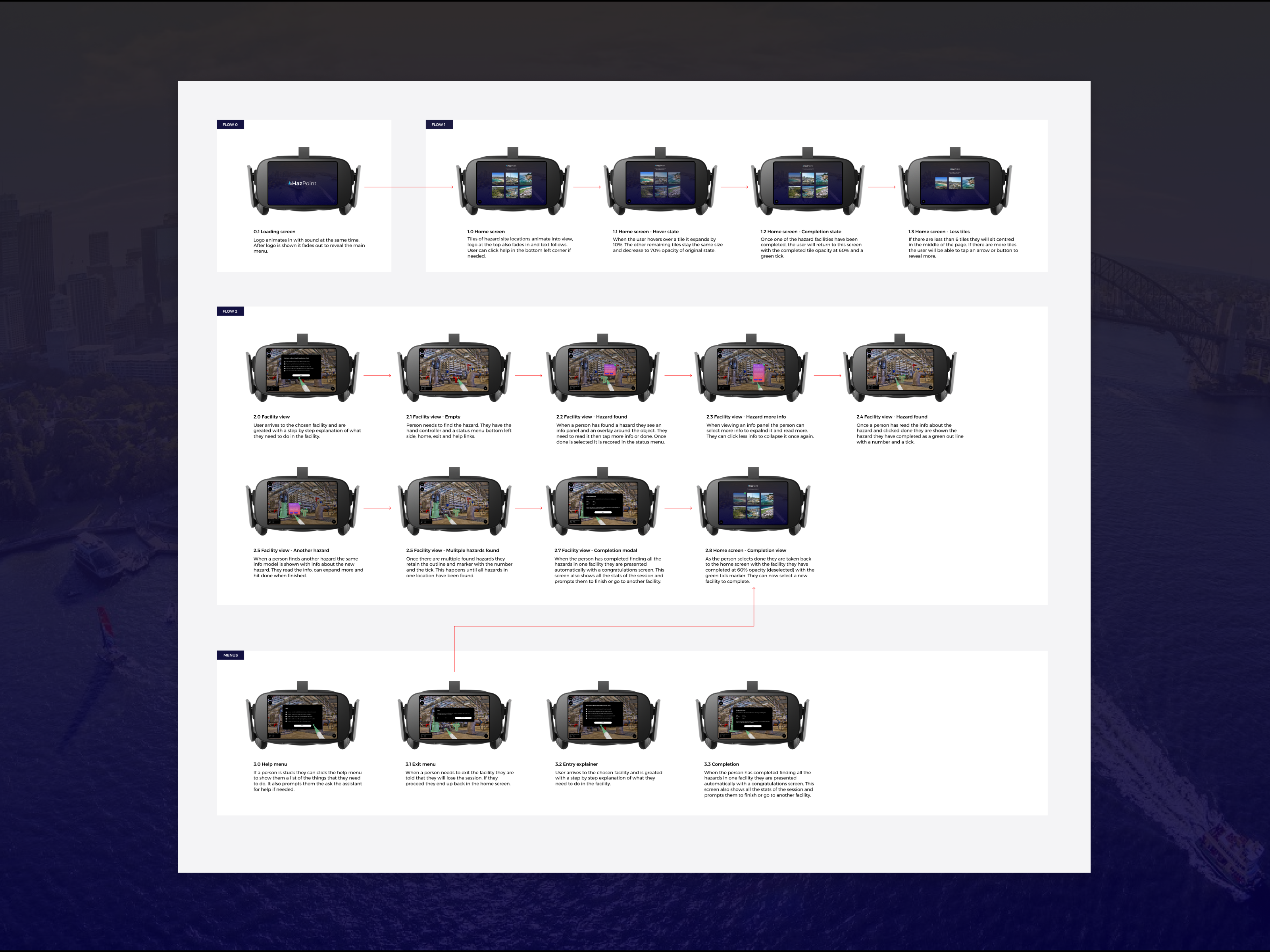 March 29, 2019
This detailed user flow shows the HazPoint app screens and how they merge into the VR flow then back again. I find these maps are important to create for stakeholders and engineers to solidify where everything needs to go and explain th...
1 Attachment