Mail (the name will change :)) is a desktop app.
3 Shots + 1 Attachment
More
July 14, 2011
Mail homepage is almost ready! We are right now trying to deal with google so we can keep that name, we will see :)
1 Attachment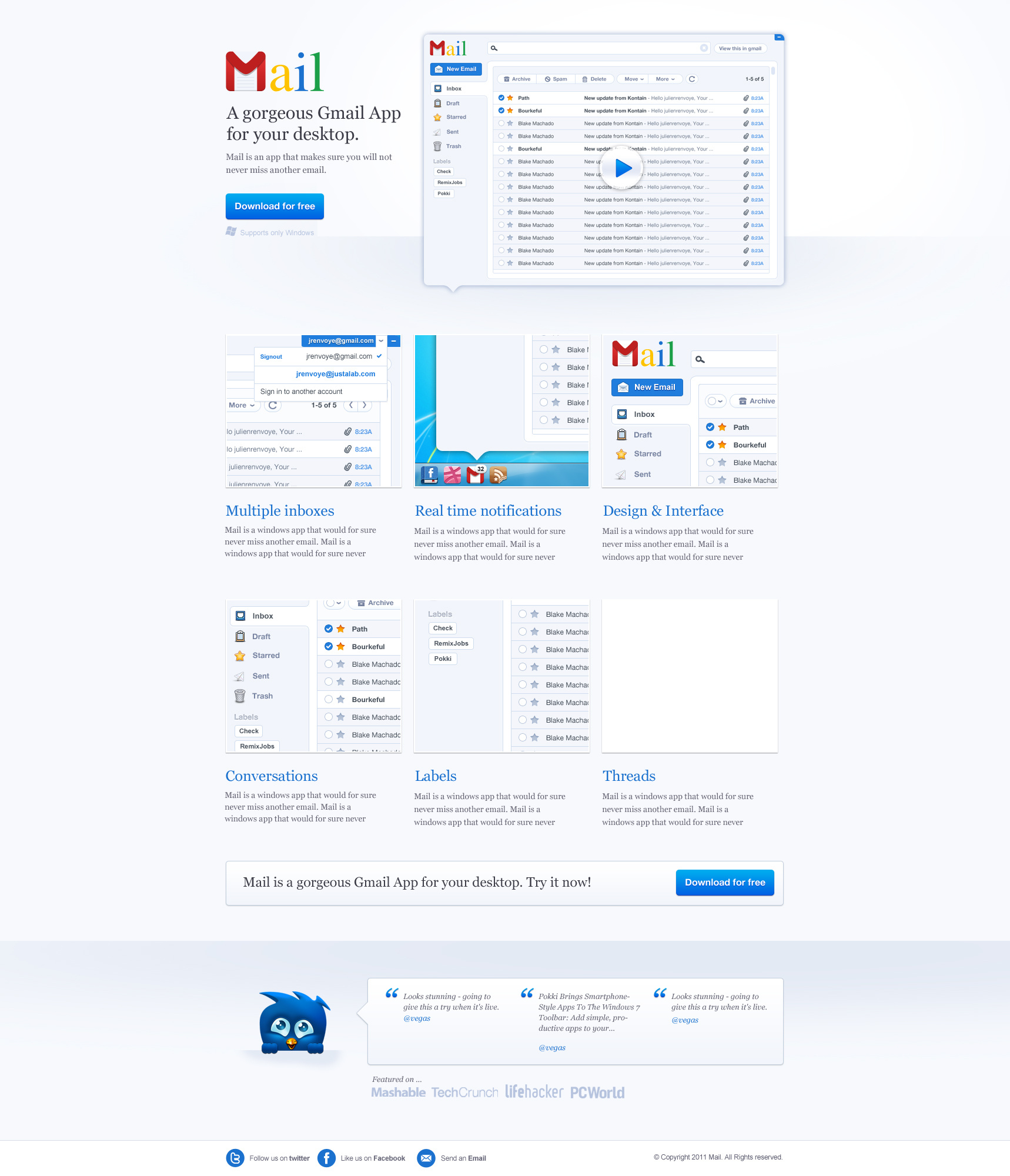 May 23, 2011
Hey guys! This is the final Gmail UI. Remember of that one http://drbl.in/Svu ? Well... we kept the same layout, content, ... but reviewed the visual design because the older version was not looking good on Windows :) It was way too glos...
February 24, 2011
Hey guys ! There you go ! The Final UI for the gmail pokki ! FULL VERSION: http://dl.dropbox.com/u/534717/gmail%20pokki%20final%20UI.png