Tweeki is a app that makes Twitter easy for everyone! It would be the most beautiful and functional twitter app on Windows.
2 Shots + 2 Attachments
tweekiapp.com
More
October 12, 2011
Here's a preview of what the new profile screen might look like on Tweeki :) Check out the full size!
1 Attachment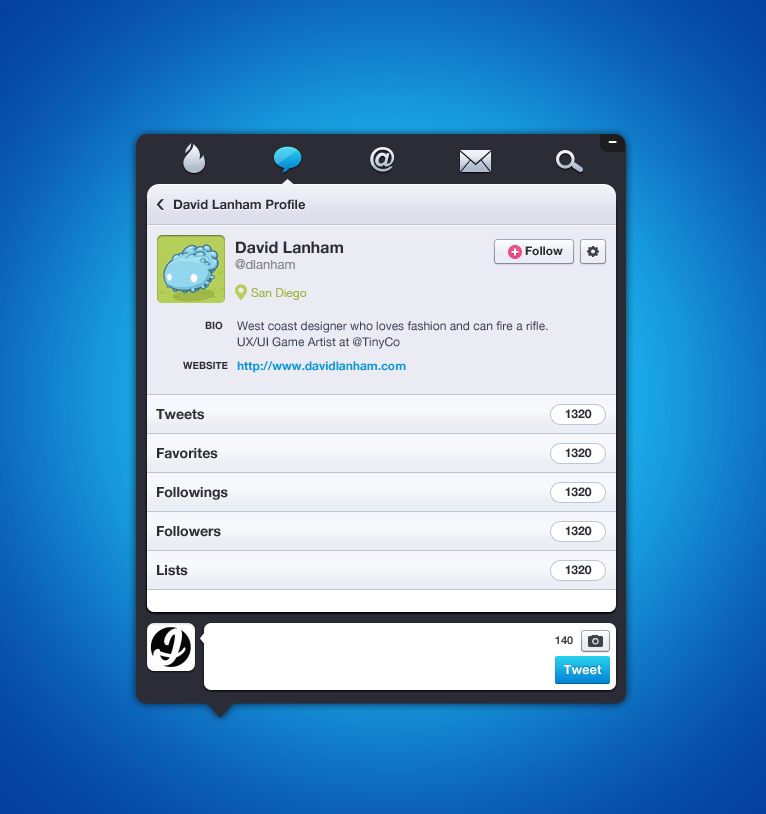 July 20, 2011
Here's a sneak preview of what could the version 1.2 look like :) FULL SIZE: http://dl.dropbox.com/u/534717/pokki-tweeki.jpg
1 Attachment