Some select projects from my time working with my anime crazed friends at Crunchyroll.
3 Shots + 7 Attachments
crunchyroll.com
More
May 31, 2015
It's hard to believe this page is almost a year old and still kicking the original design. This was the end result of a really quick and also really fun project with some awesome folks. Check out the live version.
1 Attachment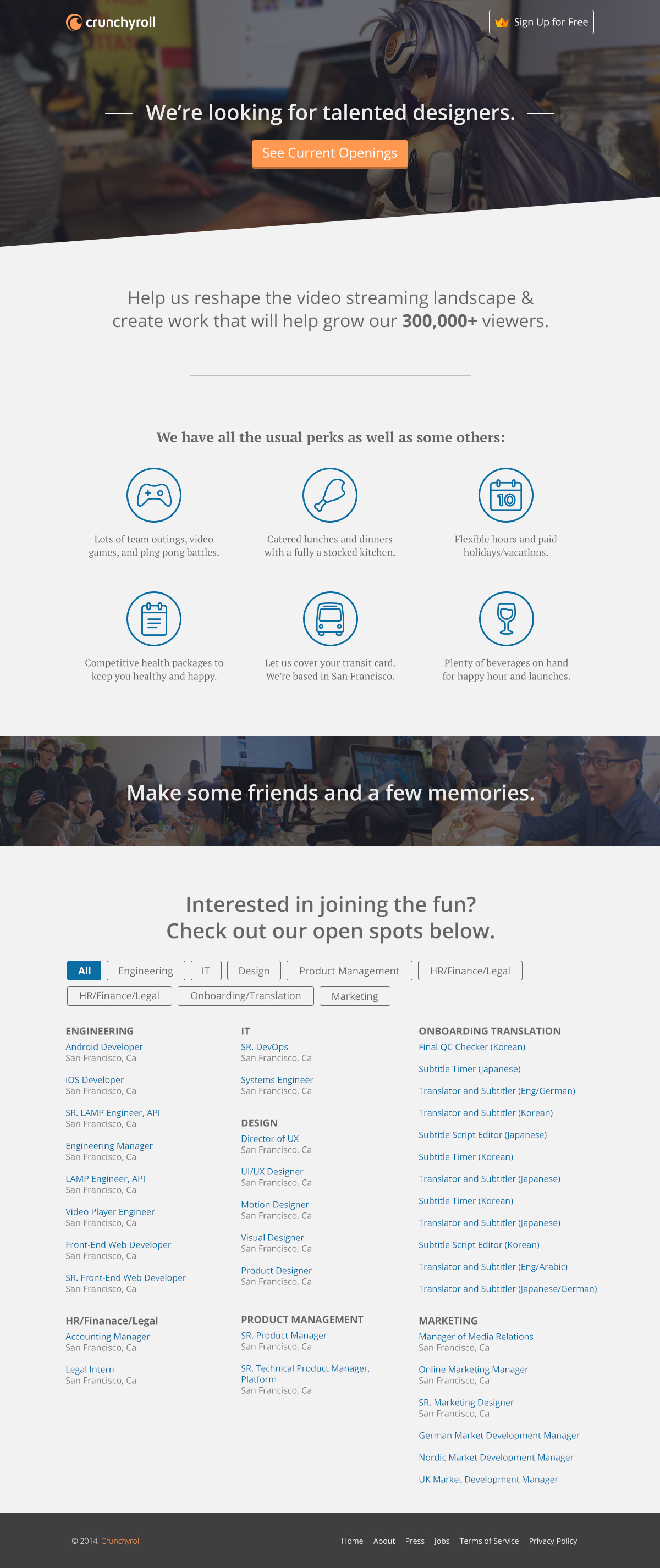 April 07, 2014
The design team has been working really hard on the unification of all the platforms we serve. This has included tons of research, lots of planning, and plenty of design iterations. This is one of the Android concepts that didn't quite m...
1 Attachment