3 Shots + 1 Attachment
watchup.com
More
April 23, 2018
Small amount of information on the watch, to allow you to easily switch to your mobile phone and see the whole news you were looking for.
March 28, 2018
The goal of the Watchup app for Apple Watch was to let users take a quick look at the most important news of the day, by giving them information about the publication date, source, title and a short description. Considering the small siz...
1 Attachment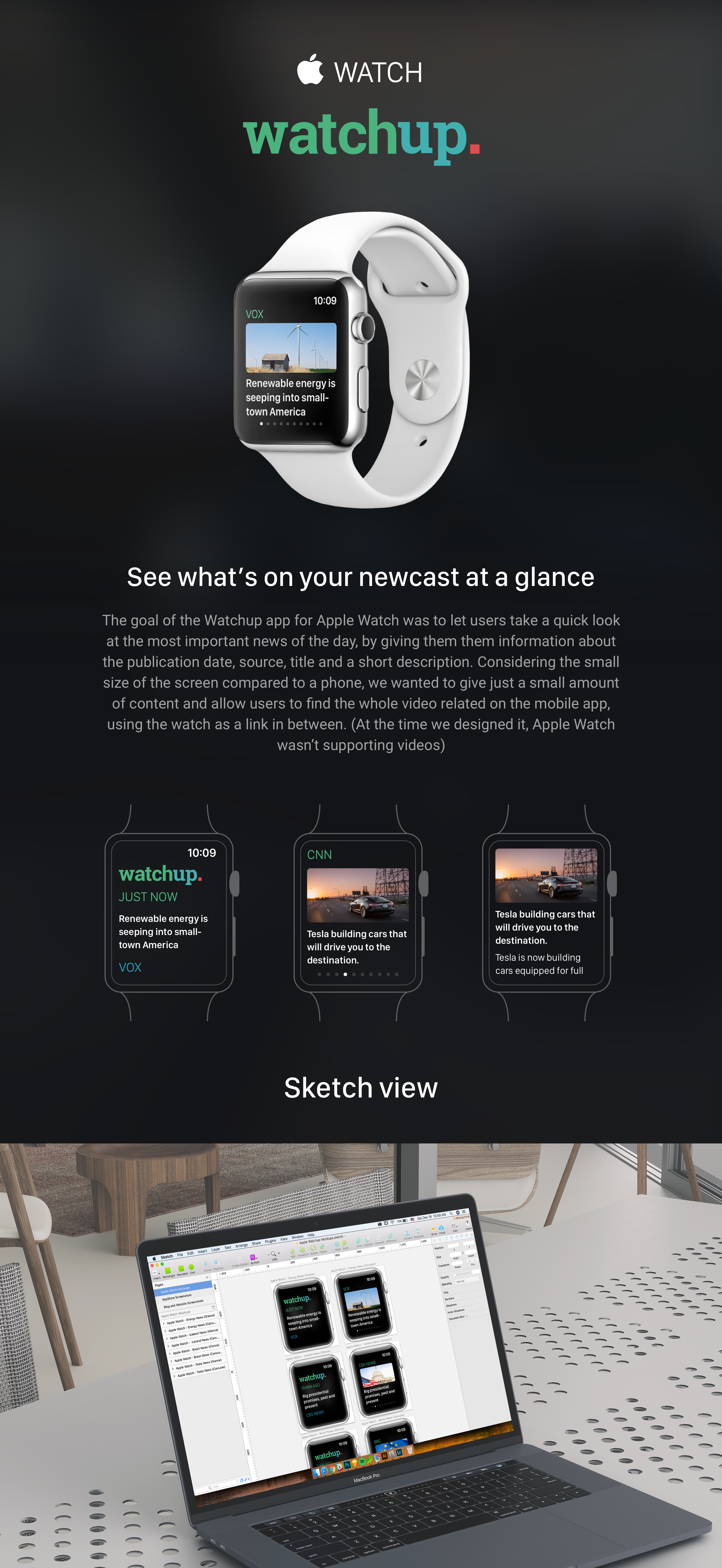 March 28, 2018
Watchup application design I have been working on for the Apple Watch. It basically worked as a link in between the Apple Watch and the mobile phone.