Twitter client optimized for OS X (Mountain) Lion.
3 Shots + 3 Attachments
More
April 22, 2012
Decided to take some elements that I introduced in the iPhone design back to the OS X design. What do you think?
1 Attachment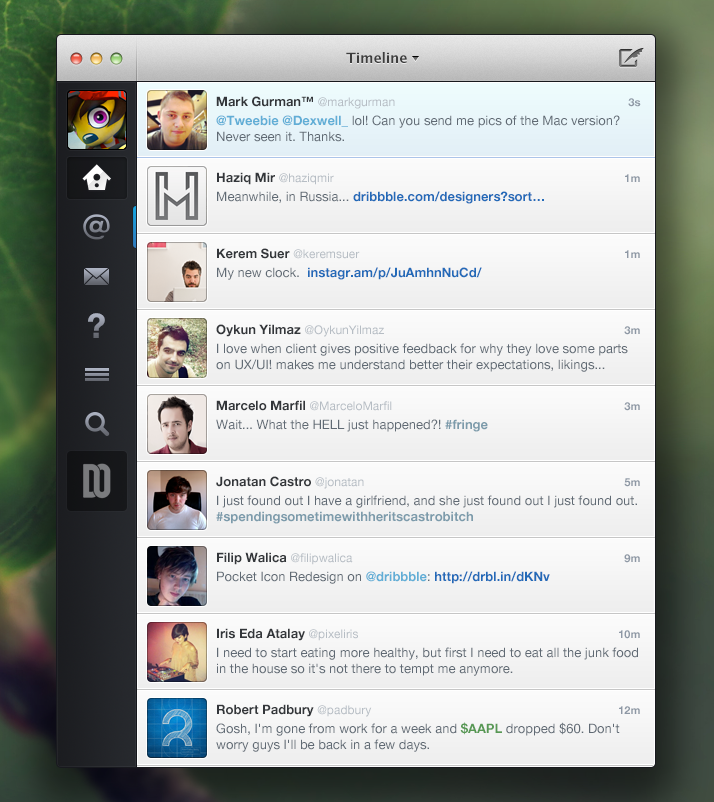 April 09, 2012
Sometimes 140 characters is just not enough. That's why I came up with one of Tweebie's great new features: InfiniTweet. Soon, the days of manually copying and pasting your thoughts in multiple tweets will be gone. As you type and exce...
1 Attachment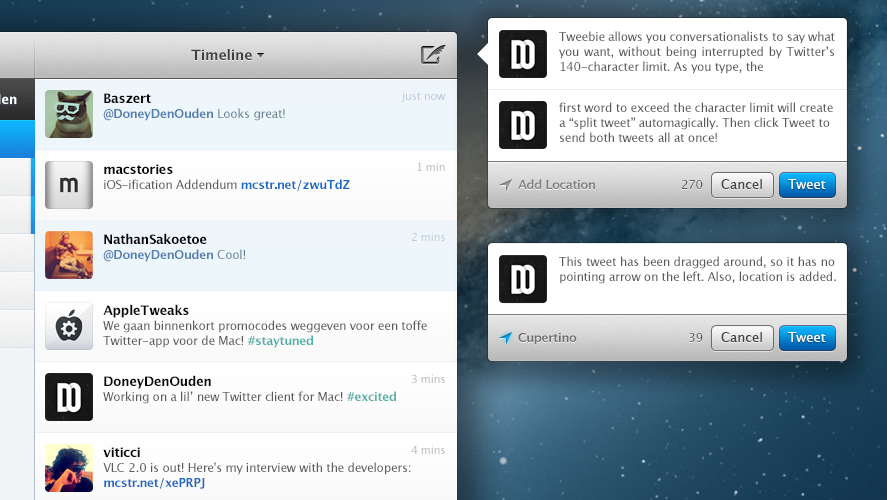 February 19, 2012
I'm designing a new (Mountain) Lion-optimized Twitter client called Tweebie. It's heavily inspired by the official Twitter for Mac app; the goal is to build an app that is better and has more features than Twitter for Mac, while keeping ...
1 Attachment