3 Shots + 3 Attachments
More
May 12, 2014
Decided to give www.elephantbites.co a spring cleaning. A ton more minimal, thoughts? Mockup shown by @Lee Zavitz Get 'em here.
1 Attachment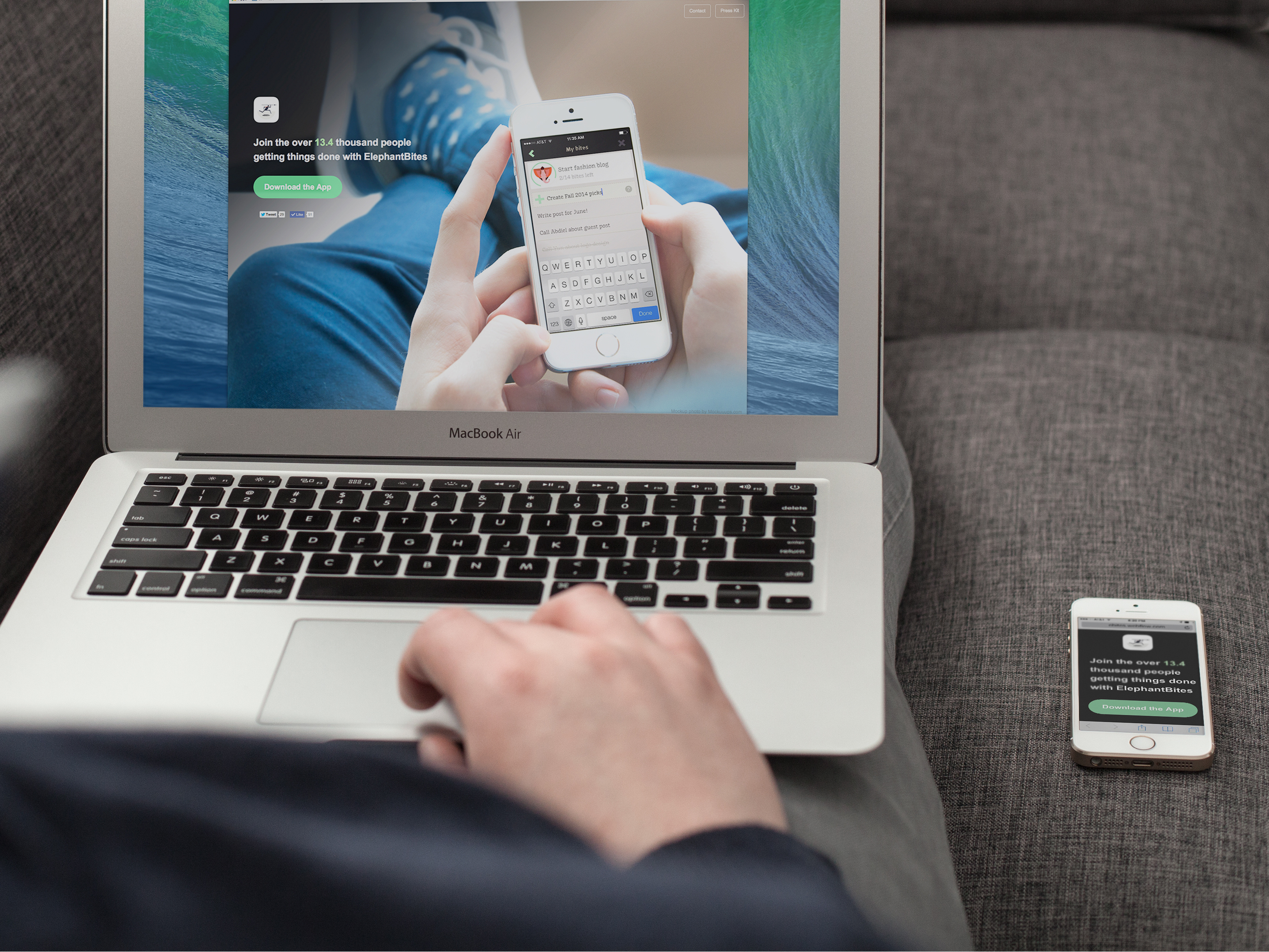 March 15, 2014
Figured I'd share some more of the fun screens from ElephantBites There's also an offensively large file attached. And for those who want a closer inspection... here are some free download codes! Weee: http://tokn.co/4a99dkar http:/...
1 Attachment
March 05, 2014
So...I just submitted my second app to the App store and I suddenly want to vomit. After six months of work and collaboration with some of the best illustrators from around the world...I present a fun spin on project management. I'll p...
1 Attachment