I believe Warby Parker has some of the finest design around. So I decided to craft a mobile app concept around their style guidelines.
2 Shots + 4 Attachments
More
January 30, 2016
2 Attachments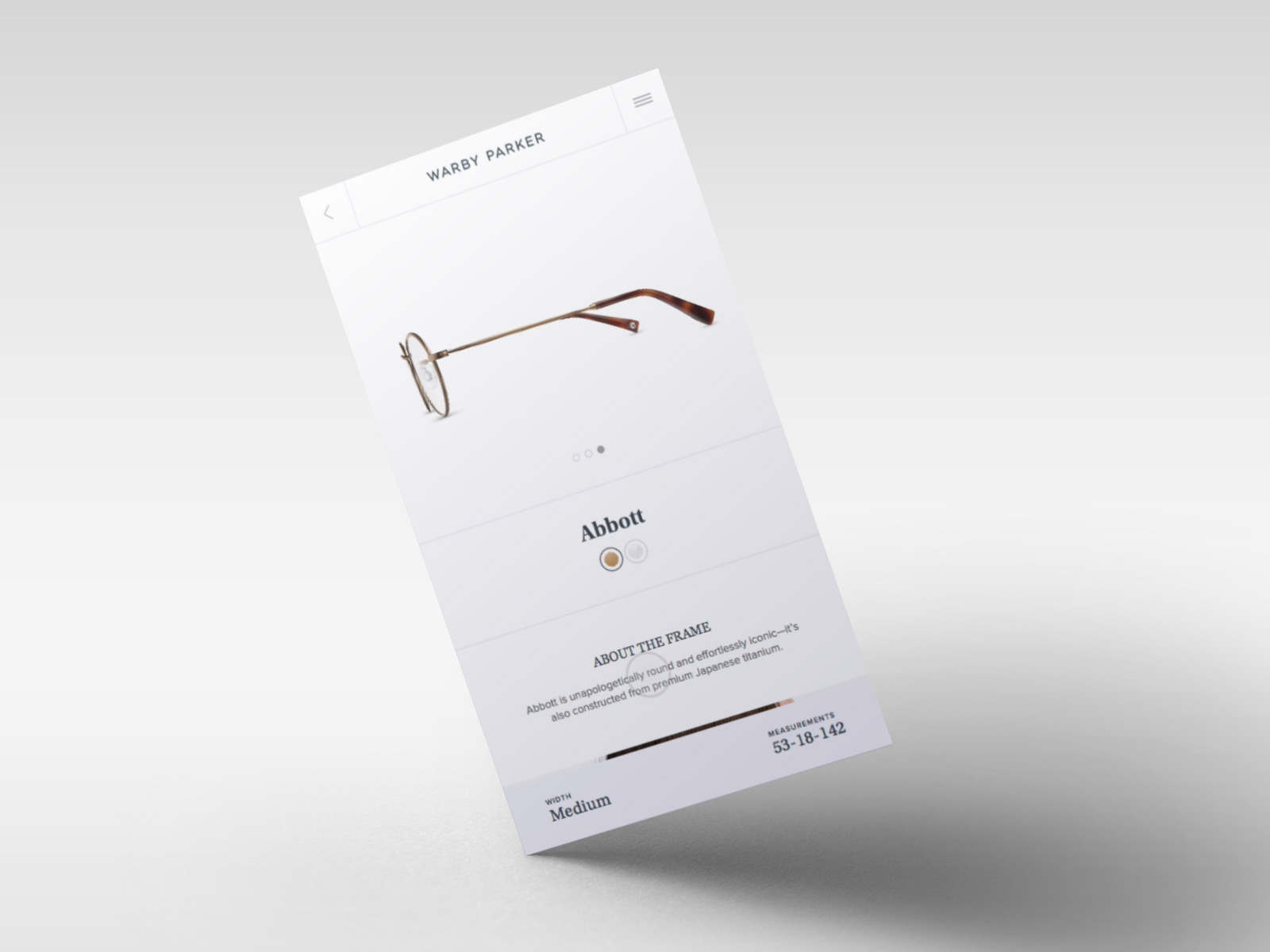 January 11, 2016
I've been playing around with principle lately and thought I would throw together a few nifty animations of a theoretical mobile application. My goal with this project was to take an admirable brands design guidelines and craft a mobil...