Side project: A centrist US-only nonprofit social network for talking about politics.
3 Shots + 3 Attachments
truecenter.io
More
January 09, 2018
The mission for TrueCenter, which can be our answer to the poor decisions by Twitter about how they handle politics on their network. We're a nonprofit, consider donating for early access! Live website >>
1 Attachment
December 07, 2017
1 Attachment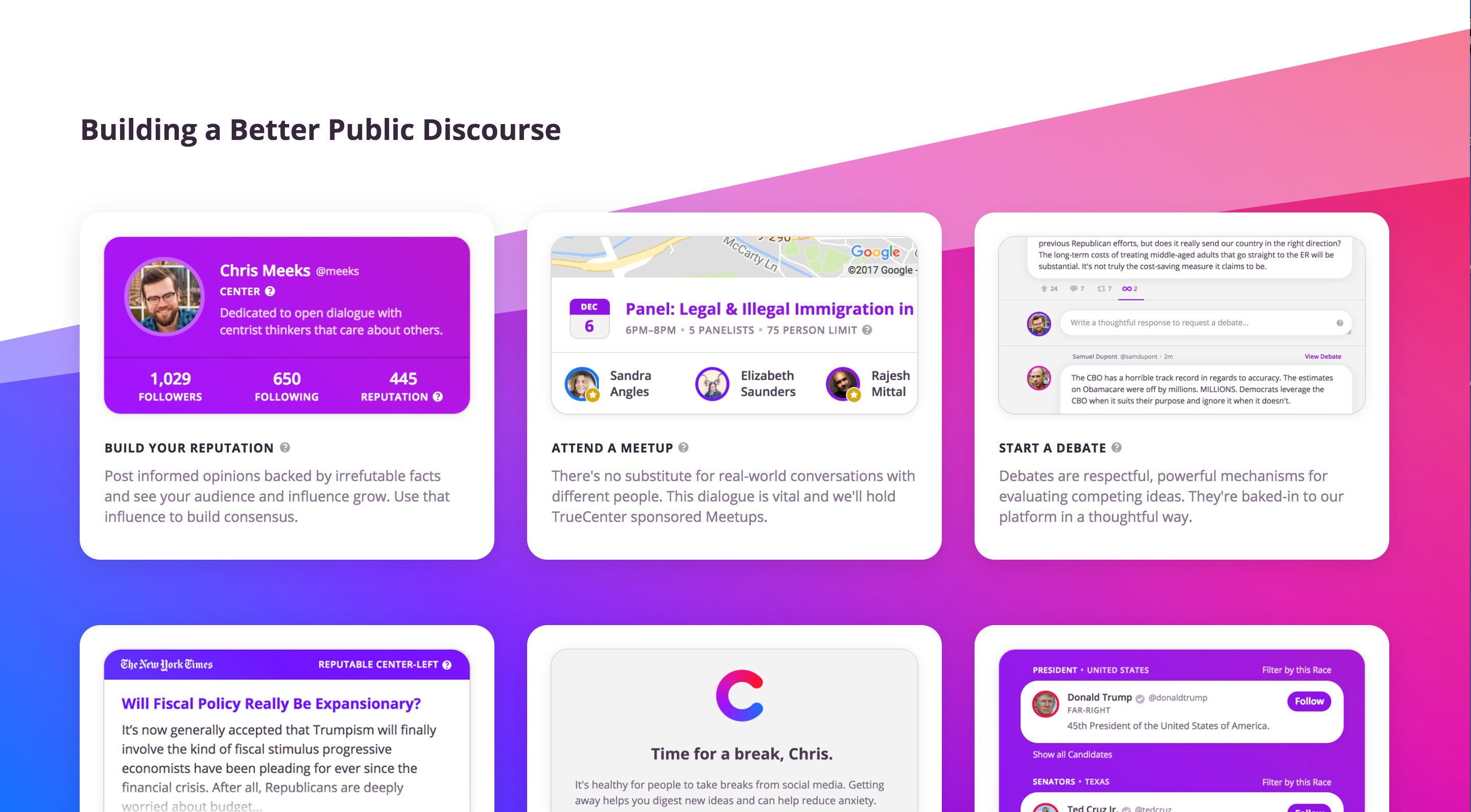 October 18, 2017
I'm working through some concepts for this idea of mine: a political social network that games users towards the center of the American political spectrum. Here's a landing page!
1 Attachment