A set icons used for the new Disney Store site map.
2 Shots + 1 Attachment
More
September 25, 2012
Here's some more selected icons from a project I've been working on with Disney Stores. Some Disney related and a few are more generic. *See greater detail in the full size attached
1 Attachment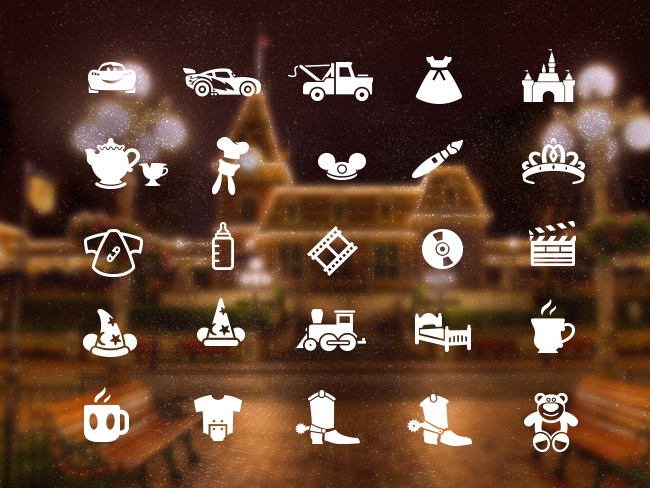 May 18, 2012
Working on a set of icons, a bit out of my comfort zone here. Feedback would be greatly appreciated! Many more to come.