This is where I practice my love for data visualization, clean, dark UIs and dashboards.
3 Shots + 3 Attachments
More
August 15, 2017
Some more playing around with the project I started here, exploring even more widget elements and variations. Also chek out PART 1 and PART 2.
1 Attachment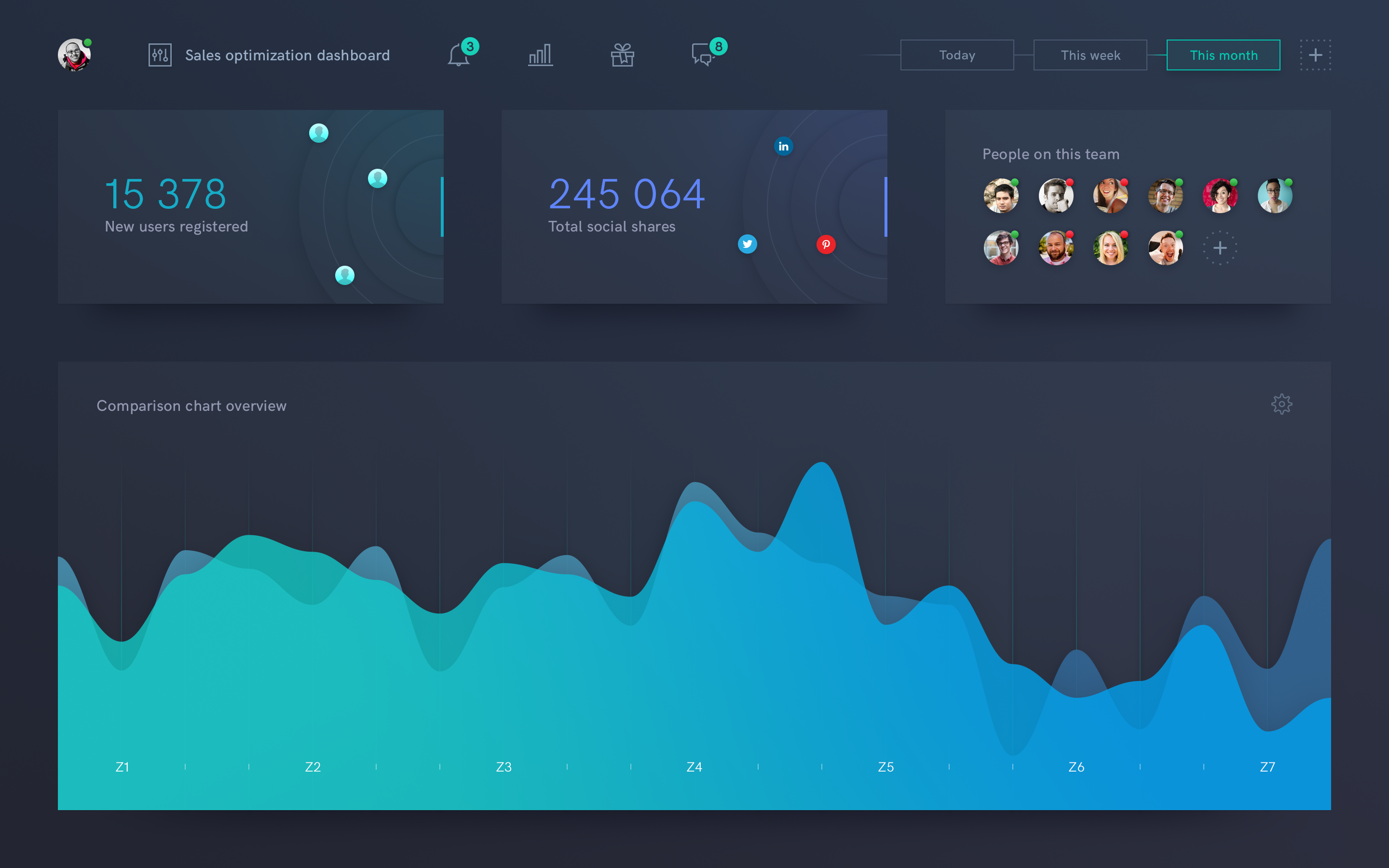 February 13, 2017
Continuing my data viz playground I started here, exploring with some more widget options and adding some extra color, while keeping the overall look and feel.
1 Attachment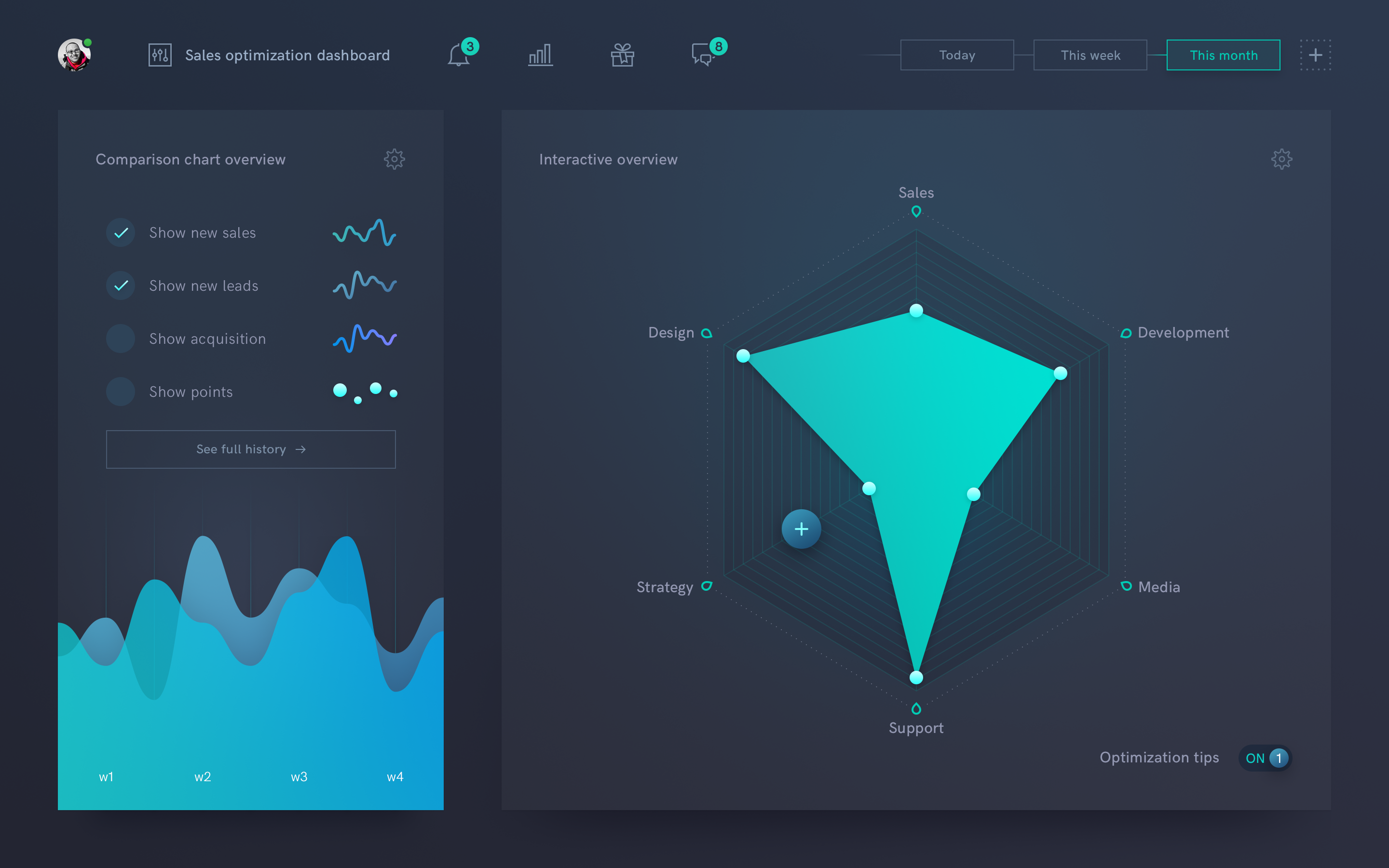 December 05, 2016
Exploring some data visualisation UI. I plan on extending this into a series with more widgets and, hopefully, some interesting interactions. Don't forget to check out the full-size image. Also, check out part 2 of this project. Feedb...
1 Attachment